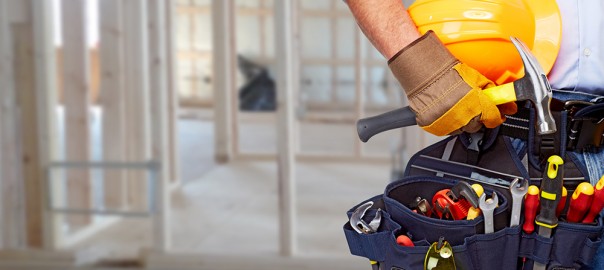 Using Personal Loans for Remodeling
We all love our homes. We love coming home after a hard day's work and enjoying our personal space. It's where we feel most at ease and home certainly is where the heart is.
It's no wonder why most people would much rather renovate or remodel their homes rather than move. It's probably significantly cheaper, sure, but there is also a level of familiarity with the home that you have been living in. 
We have actually seen how remodeling has recently made a big comeback. In fact, remodeling actually pays off in terms of the value of your home. So, it's something that makes sense for a lot of people, but before they jump in, the numbers should be something they are aware of.
So, how much does it cost to remodel your home? In between 2009 and 2011, homeowners spent $359 billion, or a median of $3,200, on home improvements. If we break that the cost of each room more closely, that's $2,432 for remodeling their bathrooms, $2,500 for bedrooms, $4,559 for roofing, $5,000 for kitchens, and $15,000 for their garages.
There is definitely a lot of cost associated with remodeling. There are many who don't want to spend the money that they have saved up for these sorts of expenses. They may want to keep that money handy for an emergency. That's why an online personal loan may be helpful, because you can receive additional financing in a short amount of time, and cover the cost of remodeling your home.
In the case of OnlinePersonalLoans.com, personal loans are available within the range of $15,000. That's money that can be used for anything you need, including home repairs and remodeling. So, instead of spending money you have saved up, you can utilize an online personal loan. They are no-collateral loans, which means you aren't putting up any property or assets as a way of receiving your loan. In many cases, funding is available as early as the next business day, so even if this is something you want to do sooner rather than later, you have options!
It's also handled electronically, which means you can register for a personal loan from the comfort of your own home. The process is made easy and simple, so you can take care of the application from the place you feel most comfortable — your home.
Please use personal loans responsibly. These loans shouldn't be used for paying regular bills.
Citations:
RealtorMag: http://realtormag.realtor.org/home-and-design/cost-vs-value/article/2014/01/2013-14-cost-vs-value-remodeling-pays-big-time
Construction 911: http://construction911.com/home-repair-reconstruction-improvements/
Material Disclosure: This content is for informational purposes only. OnlinePersonalLoans.com does not represent or endorse the accuracy or reliability of any of the information, content or advertisements contained on, distributed through, or linked, downloaded or accessed from any of the services contained on this website, nor the quality of any products, information or other materials displayed, purchased, or obtained by you as a result of reading and using this site. OnlinePersonalLoans.com may temporarily remove or delete what appears to be potentially unlawful content or content otherwise prohibited under this policy. Please consult your legal counsel before relying or acting on any information provided on this or any third party website. OnlinePersonalLoans.com is a marketing lead generator and DOES NOT take loan applications, originate, service, make loans or credit decisions in connection with loans, nor does OnlinePersonalLoans.com issue commitments or lock-in agreements. You should ask your lender if you have any questions or concerns about your loan or loan options.
[yasr_visitor_votes size="large"]