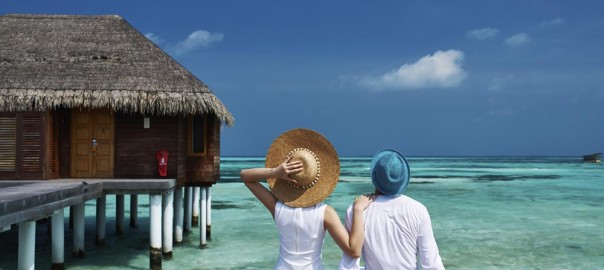 Using an Online Personal Loan for a Vacation
Who doesn't like going on a vacation? The answer, quite obviously, is no one.
There are obvious benefits of going on a vacation, such as seeing different parts of the world, meeting new people and seeing other cultures, and relaxing and having a break from school, work or life.
This break from reality is actual more beneficial than you think. It's been said that the health benefits of vacations are plentiful. There are also career and productivity benefits as well. So, pack your bags and pick a destination!
It's clear why you would want to work as hard as possible. It's very rewarding contributing to the success of a company, but some time off is also very much needed. In fact, senior business leaders recognize these benefits and want their employees to take time off and use their vacation days. In addition, more than a third of small business owners say their best ideas, ones that contribute to the growth of their business, come during downtime from work.
So, now that you can see the benefits all around for taking a vacation, what's holding you back? If it's because of financial reasons, you may want to consider registering for an online personal loan.
The benefit of an online personal loan is that you can apply for one from home. There is no need for a physical store. The process is made easy with a simple application process that takes minutes. This means you can browse around for a destination, decide what your vacation will look like, and then register for an online personal loan using our simple form.
If you have been thinking about taking a much-needed vacation, online personal loans may assist you. They are incredibly flexible, which means you can use them however you desire. If a vacation is what's on your mind, you can use an online personal loan for that reason.
Please use personal loans responsibly. These loans shouldn't be used for paying regular bills.
Citations:
Health Net: https://www.healthnet.com/portal/home/content/iwc/home/articles/health_benefits_of_vacations.action
USA Travel: https://www.ustravel.org/sites/default/files/page/2010/02/benefits_of_travel_08_pdf_87080.pdf
Project: Time Off: http://www.projecttimeoff.com/resources/fact-sheets/fact-sheet-tips-senior-business-leaders
Material Disclosure: This content is for informational purposes only. OnlinePersonalLoans.com does not represent or endorse the accuracy or reliability of any of the information, content or advertisements contained on, distributed through, or linked, downloaded or accessed from any of the services contained on this website, nor the quality of any products, information or other materials displayed, purchased, or obtained by you as a result of reading and using this site. OnlinePersonalLoans.com may temporarily remove or delete what appears to be potentially unlawful content or content otherwise prohibited under this policy. Please consult your legal counsel before relying or acting on any information provided on this or any third party website. OnlinePersonalLoans.com is a marketing lead generator and DOES NOT take loan applications, originate, service, make loans or credit decisions in connection with loans, nor does OnlinePersonalLoans.com issue commitments or lock-in agreements. You should ask your lender if you have any questions or concerns about your loan or loan options.
[yasr_visitor_votes size="large"]