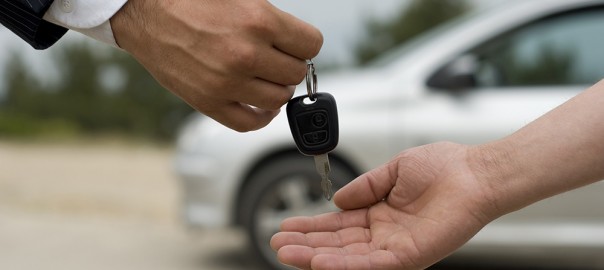 Using a Personal Loan for a Car
Those who are interested in getting a used car often have a lot of hurdles that they must first overcome. It's a hassle getting a car, mostly because of the process, as well as the fact that it'll require financing.
So, imagine if you had one less worry — arguably and likely your biggest worry, which is how you could afford one. 
OnlinePersonalLoans.com offers personal loans within the range of $15,000. They are no-collateral loans, which means you aren't putting up any property or assets while registering for one. This convenience is ideal for someone looking for additional financing, especially if you are interested in getting a used car and are concerned about the process of getting one.
OnlinePersonalLoans.com provides consumers with options. If you are interested in starting an application immediately, you can. If you have any questions or concerns or simply want to speak with a lender directly, you also have that option. In addition, you can comparison shop lenders and see which lender works best based on your needs.
The fact is that online personal loans are incredibly flexible. This means that the financing you receive from a personal loan can be used for a variety of things, whether it's for a used car or anything else, such as paying down bills, going on a vacation or making a large purchase. That's what most consumers are looking for and that's what OnlinePersonalLoans.com provides them!
If you think getting additional financing when you need it the most should be easy and simple, then OnlinePersonalLoans.com is right for you. The entire application can be handled electronically, so you can apply and register from your home or your smartphone. In this sense, convenience is big for OnlinePersonalLoans.com.
The benefit of an online personal loan is that it's fast. If you need a car, for instance, for work because it's how you will commute to work, you likely don't want to nor can you spend a few weeks waiting for extra money. That's how OnlinePersonalLoans.com can help. It's a helping hand when you need it the most and it's designed so that it's easy for you. The user-friendly design helps you navigate the different fields and makes the entire process as simple as possible.
The next time you need additional financing, you may want to consider an online personal loan.
Please use personal loans responsibly. These loans shouldn't be used for paying regular bills.
Material Disclosure: This content is for informational purposes only. OnlinePersonalLoans.com does not represent or endorse the accuracy or reliability of any of the information, content or advertisements contained on, distributed through, or linked, downloaded or accessed from any of the services contained on this website, nor the quality of any products, information or other materials displayed, purchased, or obtained by you as a result of reading and using this site. OnlinePersonalLoans.com may temporarily remove or delete what appears to be potentially unlawful content or content otherwise prohibited under this policy. Please consult your legal counsel before relying or acting on any information provided on this or any third party website. OnlinePersonalLoans.com is a marketing lead generator and DOES NOT take loan applications, originate, service, make loans or credit decisions in connection with loans, nor does OnlinePersonalLoans.com issue commitments or lock-in agreements. You should ask your lender if you have any questions or concerns about your loan or loan options.
[yasr_visitor_votes size="large"]