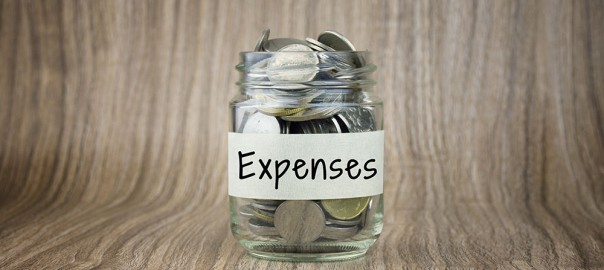 Unplanned, Unexpected and Unforeseen
Do you have an emergency fund? If your answer is no, you are in the majority.
Did you know that 62% of Americans can't cover unexpected expenses? They haven't taken the necessary steps to prepare for an unplanned financial situation.
In fact, what's even more disconcerting is that approximately 82% keep a budget for these sorts of situations, but it's mostly prepared in their heads or on paper. So, while everyone knows it's important to protect yourself in an emergency situation, they aren't ready for one, financially.
This stresses the importance of an emergency fund. This should be money you are setting aside each month for unexpected expenses that may come up in life.
What are unexpected expenses?
We all have expenses we deal with on a regular basis, including bills and premiums, but these are bills that you should anticipate. In other words, your emergency fund should be for expenses that are unforeseen altogether. These include more than the average repair cost, such as car and home repairs. In this sense, "your emergency fund should be used for expenses that fall outside the categories of annual bills." If you ever find yourself in a position where you have lost your job or have an unusual bill that you weren't planning for, you should be prepared with your financing.
Online Personal Loans
It's difficult to have money set aside for emergency situations. In fact, for some, it's a real challenge getting by on their monthly expenses. So, what do you do in a situation where you are faced with a real unexpected expense that you can't afford?
Well, fortunately, you have options, one of which is a personal loan. OnlinePersonalLoans.com offers personal loans within the range of $15,000. They can be used for any kind of expense, so if you are facing a huge bill that you weren't anticipating, you can rely on an online personal loans.
The benefits are plentiful. They are no-collateral loans, which means you aren't putting up any property or assets. This is highly convenient for someone who is in a difficult financial situation. In addition, the process of getting an online personal loan is easy. The application takes a few minutes and approval time is a lot faster than the typical method of visiting a bank or a physical location.
OnlinePersonalLoans.com believes in convenience. If you are faced with a financial situation where you need financing now, you can rely on a personal loan.
Citations:
http://budgeting.about.com/od/emergency_budget/a/What-Is-An-Unexpected-Expense.htm
http://www.cnbc.com/2015/01/07/60-percent-of-americans-cant-cover-unexpected-expenses.html
Material Disclosure: This content is for informational purposes only. OnlinePersonalLoans.com does not represent or endorse the accuracy or reliability of any of the information, content or advertisements contained on, distributed through, or linked, downloaded or accessed from any of the services contained on this website, nor the quality of any products, information or other materials displayed, purchased, or obtained by you as a result of reading and using this site. OnlinePersonalLoans.com may temporarily remove or delete what appears to be potentially unlawful content or content otherwise prohibited under this policy. Please consult your legal counsel before relying or acting on any information provided on this or any third party website. OnlinePersonalLoans.com is a marketing lead generator and DOES NOT take loan applications, originate, service, make loans or credit decisions in connection with loans, nor does OnlinePersonalLoans.com issue commitments or lock-in agreements. You should ask your lender if you have any questions or concerns about your loan or loan options.