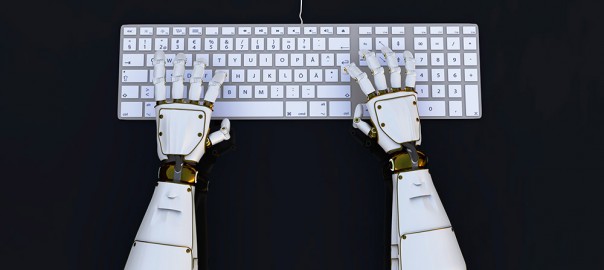 The Future of Personal Loans
We've been obsessed with the future, as a society, since the beginning of time. Where are we headed? What does the future hold?
We all assumed we'd have flying cars and robots in our homes by 2016. You may have assumed that single pills would have replaced entire meals by now. The fact is our future is very different. So, realistically, what does the future hold? In answering that, we must look to the present. Where are we headed based on where we are now?
The Rise of Mobile
These days, everyone has a phone in their hands. We're plugging into the world around us, connecting to our friends and family on mobile devices. Sure, we don't communicate with holograms that appear directly in front of us, but the phones in our hands are still how we interact with people around us.
We made privacy a priority as a society, so it's remarkable that digital payments have become the norm. In 2016, Juniper Research conducted a study that found that the "global value of mobile and wearable contactless payments is expected to reach $95 billion annually in 2018." In fact, it's what the consumers are asking for. In the digital world that we live in now, and we most certainly do live in a digital world, users are demanding positive mobile experiences. If this is their future, they want to make sure the experience of living in one is as positive as possible.
Capgemini's 2014 World Retail Banking Report noted that banks aren't keeping up with the needs of consumers. Their report found that the banks don't necessarily realize what it is consumers want from social media and mobile banking. In other words, banks are falling behind on the things that Gen Y is expecting from businesses.
We already know that the internet is where consumers can apply for online loans. The personal loans made available to them on the internet can be used in a variety of ways. In 2013, Pew Research reported that more than half of US adults, which accounts for more than 60% of all internet users, do their banking online. In this sense, it's no wonder why consumers will rely on personal loans online, since the majority of adults are already using their phones for online banking. In other words, this streamlines the process for them.
The prominence of mobile, as well as the dominance of applying for loans online, means this is where we're headed. We're headed towards a future that makes getting loans, handling your online finances, as easy as possible.
The range of personal loans are $15,000, which means getting a personal loan can help you in a number of ways, whether it's paying medical or dental expenses or for other unexpected expenses.
The future is making our lives easier. It's providing us with more opportunities.
Please use personal loans responsibly. These loans shouldn't be used for paying regular bills.
Citations:
Juniper Research: https://www.juniperresearch.com/press/press-releases/mobile-wearable-contactless-payments-to-approach-$
Enola Labs: http://www.enolalabs.com/blog/archives/banking-without-boundaries-the-banking-industry-in-the-digital-age
Capgemini: https://www.capgemini.com/resources/world-retail-banking-report-2014-from-capgemini-and-efma
Pew Research Center: http://www.pewinternet.org/2013/08/07/51-of-u-s-adults-bank-online/
Material Disclosure: This content is for informational purposes only. OnlinePersonalLoans.com does not represent or endorse the accuracy or reliability of any of the information, content or advertisements contained on, distributed through, or linked, downloaded or accessed from any of the services contained on this website, nor the quality of any products, information or other materials displayed, purchased, or obtained by you as a result of reading and using this site. OnlinePersonalLoans.com may temporarily remove or delete what appears to be potentially unlawful content or content otherwise prohibited under this policy. Please consult your legal counsel before relying or acting on any information provided on this or any third party website. OnlinePersonalLoans.com is a marketing lead generator and DOES NOT take loan applications, originate, service, make loans or credit decisions in connection with loans, nor does OnlinePersonalLoans.com issue commitments or lock-in agreements. You should ask your lender if you have any questions or concerns about your loan or loan options.