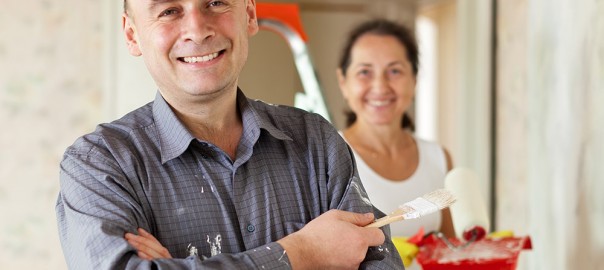 The Financing You Need
The cost of living keeps going up. There is no doubt that life is expensive and only keeps getting more expensive throughout the years.
There are a set number of bills we are all responsible for each month. These include utility bills, rent/mortgage, as well as any other bills or debt that you may have. The challenge, however, is having additional financial issues arrive on top of your monthly responsibilities. These can be unforeseen or unexpected expenses, but they are usually a financial setback for many.
There are so many things that cost us money that we don't really pay much consideration. The cellphone bill you have may be $100, for instance, but if you aren't careful about managing overage charges, your $100 bill can easily balloon up into double. In this sense, a potential bill that you had budged a certain amount for can become problematic in the midst of all your other bills.
The same can be said for major expenses, such as home repairs. If you think you have an idea of what something like that would cost, you may be grossly underestimating the actual costs. If you take that into consideration, along with the fact that the cost of living keeps rising, you could potentially see how some additional financing would be very helpful.
In terms of long-term purchases or for purchases within the range of $15,000, personal loans are a worthy option. They are a way of securing additional financing so you can pay for whatever costs that need covering.
So, what are some of the common costs for a home repair? This could obviously vary depending on what it is that you need done, but let's look into a breakdown of some of these costs.
There are a number of things that your house may need in terms of repairs, but let's talk about some of the more unusual ones. If you have doors that are out-of-alignment in your house, that's something that could cost as much as $355. If your ceiling fan needs replacing, that's an expense that can total up in the range of $1,200. What about something like repairing ice damming? This is when your house isn't insulated properly and when "melting roof snow [freezes] around roof edge." Well, repairing this can cost as much as $1,319! These are all relatively minor repairs, so imagine the cost of the more significant ones that you may need.
The numbers for more significant repairs may be a little surprising. The cost of fixing your home's foundation can start at $10,000. The replacement of your HVAC (heating, ventilation and air conditioning) can fall within the $4,000 and $8,000 range. If your deck needs replacing, your average cost of the entire deck can be $7,000 and $10,000. This proves that these sorts of repairs can seriously break your bank, so what do you do when you need financial assistance?OnlinePersonalLoans.com offers online personal loans within the range of $15,000. They can be used for a variety of things, including home repairs. They can provide assistance when you don't want to or can't spend the money in any other way. It's good having options because you aren't limited in your choices.
Start Your Application
If you decide you want to apply for a personal loan online, you can jump right into the application immediately. The first step is finding out what amount you want to borrow. The application is fast and easy and only takes a few minutes. The entire application can be handled electronically from your home.
Speak with a Lender
If you prefer, you can also be connected with a lender over the phone directly. If you have any questions or concerns or you just want to do the application over the phone, that's an option you have as a consumer.
Compare our Lenders
OnlinePersonalLoans.com isn't a lender. OnlinePersonalLoans.com is a connecting service that connects consumers with lenders. This means you can compare our lenders as one of your options, so you have more flexibility and freedom with how you want to proceed. It's all about having choices and options and that's what we set out to do.
Please use personal loans responsibly. These loans shouldn't be used for paying regular bills.
Citations:
HouseLogic: http://www.houselogic.com/home-advice/repair-tips/home-repair-costs/
HowStuffWorks: http://home.howstuffworks.com/home-improvement/repair/10-home-repairs-break-bank.htm#page=1
Material Disclosure: This content is for informational purposes only. OnlinePersonalLoans.com does not represent or endorse the accuracy or reliability of any of the information, content or advertisements contained on, distributed through, or linked, downloaded or accessed from any of the services contained on this website, nor the quality of any products, information or other materials displayed, purchased, or obtained by you as a result of reading and using this site. OnlinePersonalLoans.com may temporarily remove or delete what appears to be potentially unlawful content or content otherwise prohibited under this policy. Please consult your legal counsel before relying or acting on any information provided on this or any third party website. OnlinePersonalLoans.com is a marketing lead generator and DOES NOT take loan applications, originate, service, make loans or credit decisions in connection with loans, nor does OnlinePersonalLoans.com issue commitments or lock-in agreements. You should ask your lender if you have any questions or concerns about your loan or loan options.