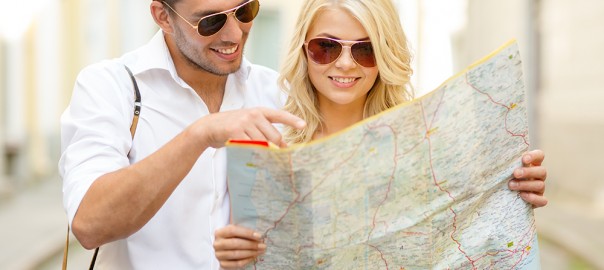 The Cost of Taking a Vacation
We all know how relaxing a vacation can be.
The fact is a vacation can also make you a happier, healthier person because of all of the benefits that you receive from shutting yourself down for a few days or a few weeks. It's one of the best sources of stress relief, but it's also a good way of relaxing and spending time with your loved ones.
It's been said that many employers encourage their employees to take vacations for these reasons. Who doesn't want to take a vacation and unwind? The unfortunate thing, however, is that vacations can be quite costly. In this sense, it's not the most feasible thing to do for some people.
What is the average cost of a vacation? The average cost of a vacation in the United States is $1,145 per person or $4,580 for a family of four. The cost, of course, depends where you are going, your length of stay, as well as many additional factors such as your spending, but it's a lot of money, regardless.
We often forget additional costs that make up the overall cost of a vacation, such as the cost of tours or transportation, purchasing gifts or souvenirs, hotel costs, and even dining. That's why a vacation shouldn't be so closely budgeted where you have no spending room — you should feel like you have enough spending money so you can actually enjoy yourself. That's where an online personal loan can provide assistance.
Online Personal Loans
What's an online personal loan? It's a no-collateral personal loan within the range of $15,000. The way you spend your money is flexible, so you can finally take that vacation you have been thinking of, or you can use your money on unexpected expenses.
These personal loans can be registered for online from your computer or smartphone. The entire process only takes a few minutes, as opposed to the traditional way of applying for a personal loan via a storefront. The online application is incredibly user-friendly so you can be on your way in a short amount of time. In addition, you can speak with a lender directly and even compare lenders.
So, if you have been thinking of taking some time off but have been looking for additional financing, OnlinePersonalLoans.com may be a helping hand. It's a trusted friend when you need it the most!
Please use personal loans responsibly. These loans shouldn't be used for paying regular bills.
Citations:
Forbes: http://www.forbes.com/sites/kellyphillipserb/2014/07/07/the-real-cost-of-summer-vacation-dont-get-buried-in-taxes/
Material Disclosure: This content is for informational purposes only. OnlinePersonalLoans.com does not represent or endorse the accuracy or reliability of any of the information, content or advertisements contained on, distributed through, or linked, downloaded or accessed from any of the services contained on this website, nor the quality of any products, information or other materials displayed, purchased, or obtained by you as a result of reading and using this site. OnlinePersonalLoans.com may temporarily remove or delete what appears to be potentially unlawful content or content otherwise prohibited under this policy. Please consult your legal counsel before relying or acting on any information provided on this or any third party website. OnlinePersonalLoans.com is a marketing lead generator and DOES NOT take loan applications, originate, service, make loans or credit decisions in connection with loans, nor does OnlinePersonalLoans.com issue commitments or lock-in agreements. You should ask your lender if you have any questions or concerns about your loan or loan options.
[yasr_overall_rating]