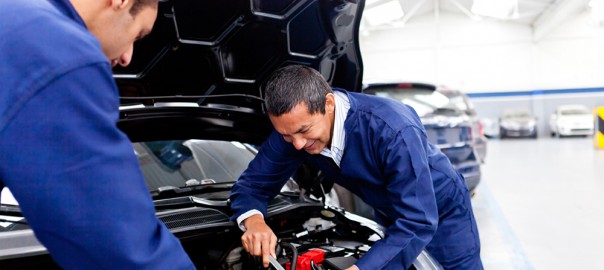 The Cost of Car Repairs
There is nothing more inconvenient than an unexpected cost that seemingly comes out of nowhere.
We have all been there before. The world is finally being generous, until you hear a noise coming from your car. That's when you take the car in and discover the bad news; it'll be costing a pretty penny. 
There is no escaping unexpected costs that come from car maintenance. It's something we all experience. In fact, it'll also always come at the most unexpected times because that's how life works.
The real question is, what's the solution? There are many who don't want to necessarily spend their savings on these sorts of savings, preferring instead to hold onto their finances for a real emergency. If you have ever been in a similar situation, you may have asked yourself if a personal loan could provide you with the assistance that you need.
What is an online personal loan?
They are no-collateral loans that don't require any property or assets while registering for them. Their range is $15,000, which means you can use financing obtained from a personal loan for a variety of things, such as car repairs. In a short amount of time, you can receive financing.
Search Options
OnlinePersonalLoans.com offers search options for consumers, making the entire process of registering for a personal loan that much easier. If you are looking for extra cash as a way of paying for unexpected car repairs, you can choose the applicable option on the website.
The next step is deciding how you want to proceed. If you are ready for the application, you can immediately start that step, or you can speak with a lender directly or even comparison shop lenders.
It's an advantage to the consumer that the process of personal loans have been made so simple. The old way of working with banks or credit unions often took a lot of time and effort, but now that you can apply online, you are literally clicks away from getting assistance.
So, whether it's paying for car repairs, or any other kind of expenses, you can make use of an online personal loan with OnlinePersonalLoans.com. There are always challenges and obstacles that come up in our everyday lives. OnlinePersonalLoans.com is all about putting the convenience factor back into your daily life!
Please use personal loans responsibly. These loans shouldn't be used for paying regular bills.
Material Disclosure: This content is for informational purposes only. OnlinePersonalLoans.com does not represent or endorse the accuracy or reliability of any of the information, content or advertisements contained on, distributed through, or linked, downloaded or accessed from any of the services contained on this website, nor the quality of any products, information or other materials displayed, purchased, or obtained by you as a result of reading and using this site. OnlinePersonalLoans.com may temporarily remove or delete what appears to be potentially unlawful content or content otherwise prohibited under this policy. Please consult your legal counsel before relying or acting on any information provided on this or any third party website. OnlinePersonalLoans.com is a marketing lead generator and DOES NOT take loan applications, originate, service, make loans or credit decisions in connection with loans, nor does OnlinePersonalLoans.com issue commitments or lock-in agreements. You should ask your lender if you have any questions or concerns about your loan or loan options.
[yasr_visitor_votes size="large"]