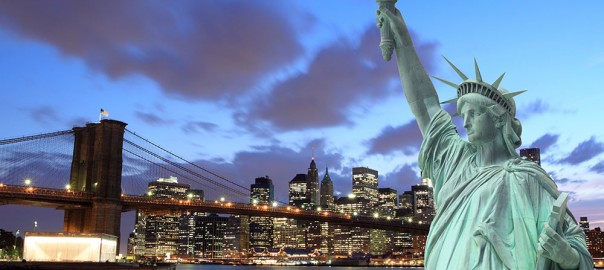 The Big Holiday
Do you plan on visiting a major city in the near future? We hope you have budgeted accordingly, because such a vacation could be expensive!
We're breaking down the cost of a vacation and offering some suggestions on how you could finance your journey.
Flights
The cost of a flight ticket anywhere will vary. In either case, however, a cost of an airplane ticket can be quite costly, especially since cost of travel is continuously rising. So, depending on where home is, you should expect to spend a few hundred dollars on a flight ticket.
Hotels
The fact is that the average cost of hotels are rising. This, along with your flight, is likely the biggest expenses you will have on any kind of vacation. This means with an average cost of $137 per night for hotel accommodations, you could be spending approximately $700 for a five-day vacation!
Sights
Oh, what a sight to see. There is never a shortage of things you can do in any major city. Do you want to shop? Do you want to visit a museum? The options are endless, but they also add up pretty quickly. It's important to remember that most ticket costs don't include special ticket packages or guided tours. Oh, and remember that you will essentially double the price if you're going with a plus one!
Food
Who's hungry? You will be, after spending all day walking around an entire city. The options are limitless; apparently, there are enough restaurants in New York City for one person to eat out every night for 54 years and never visit the same place twice. So, don't forget to budget the cost of food wherever you are going!
Online Personal Loans
It's no wonder why a quick trip could end up costing you a couple thousand dollars. If you need help financing your vacation, you may want to consider a personal loan. OnlinePersonalLoans.com offers online personal loans within the range of $15,000. They are no-collateral loans that be applied for online within minutes.
Please use personal loans responsibly. These loans shouldn't be used for paying regular bills.
Citations:
Fortune: http://fortune.com/2016/01/06/airfares-airlines-prices/
Hotels.com: http://press.hotels.com/en-us/hpi/average-u-s-hotel-prices-increased-by-five-percent-in-2014/
Material Disclosure: This content is for informational purposes only. OnlinePersonalLoans.com does not represent or endorse the accuracy or reliability of any of the information, content or advertisements contained on, distributed through, or linked, downloaded or accessed from any of the services contained on this website, nor the quality of any products, information or other materials displayed, purchased, or obtained by you as a result of reading and using this site. OnlinePersonalLoans.com may temporarily remove or delete what appears to be potentially unlawful content or content otherwise prohibited under this policy. Please consult your legal counsel before relying or acting on any information provided on this or any third party website. OnlinePersonalLoans.com is a marketing lead generator and DOES NOT take loan applications, originate, service, make loans or credit decisions in connection with loans, nor does OnlinePersonalLoans.com issue commitments or lock-in agreements. You should ask your lender if you have any questions or concerns about your loan or loan options.