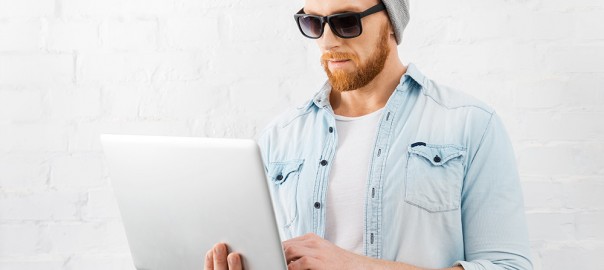 Quick Online Personal Loans
We have shorter attention spans than goldfish.
That's the news according to the Telegraph, who notes that the "average human attention span has fallen from 12 seconds in 2000, or around the time the mobile revolution began, to eight seconds." In case you were wondering, goldfish, for the record, have an attention span of nine seconds. 
The digital age has made us all move so much quicker than before. There is a wealth of information available in front of us, whereas before, we could spend hours and maybe even days gathering up information that now takes us a few hours, or even minutes.
The downside of all of this is that we naturally have shorter attention spans — everything moves so quickly and we're all so easily distracted. We have our mobile devices glued into our hands, so it's no wonder why our attention span is continuously decreasing.
This means we're constantly looking for the quicker option in whatever it is we're doing. We don't want to wait, mostly because there is no reason why we should be waiting for anything in this day and age. OnlinePersonalLoans.com is designed with that in mind. It's a simple and quick way of applying for a personal loan.
Overview of Online Personal Loans
If you are interested in applying for an online personal loan, you should be aware of some of the basics. They are no-collateral loans within the range of $15,000. This means you are putting up any property or assets when obtaining the loan. These loans are backed by future income, which can be your next paycheck, a dividend or other type of regular income.
Using Online Personal Loans
In general, an online personal loan can be used in a number of ways, including home repairs, medical and dental expenses, education expenses, and even consolidating existing debt. They are incredibly flexible and your funds can be used for whatever it is that you need, financially.
The Convenience Factor
There is finally a way in which you can apply for an online personal loan I minutes. OnlinePersonalLoans.com realizes that if you are applying for a personal loan, you likely need your money sooner rather than later. So, with that mind, OnlinePersonalLoans.com is a quick and easy way in which you can apply for a personal loan.
The interactive, user-friendly website makes the process of applying easy, as consumers select the main fields before moving forward with their request. The best part is once you are ready, you have several options on how you may want to proceed. If you are ready for the application, you can jump into that immediately. The application form is easy and can be completed within minutes.
In addition, you have the option of connecting with a lender directly via phone. If you have any questions or simply want to speak with a lender first, you have that option as well. There is also the option of comparing various lenders before moving forward.
This is all done for the convenience of the consumer, but it's also designed in such a way that the process of applying for an online personal loan is as quick as possible. In this sense, online personal loans with instant approval is a real possibility.
Conclusion
The next time you are having a discussion about the negative use of the internet and smartphone with friends and family, bring up the positives. In reality, the digital age has made our lives so much easier. In the past, applying for a personal loan could have taken up a significant part of your day, and even week, whereas now you can apply from your home computer or smartphone within minutes. Can you imagine that? There is now a way of applying for a personal loan from the comfort of your own home! It's highly convenient for when you need money in a short amount of time.
So, yes, we are certainly more easily distracted because of the emergence of technology, but there are also some wonderful benefits that come along with it. OnlinePersonalLoans.com provides people with options, letting them make use of the internet and getting them the additional financing that they need.
Please use personal loans responsibly. These loans shouldn't be used for paying regular bills.
Citations:
Telegraph: http://www.telegraph.co.uk/news/science/science-news/11607315/Humans-have-shorter-attention-span-than-goldfish-thanks-to-smartphones.html
Material Disclosure: This content is for informational purposes only. OnlinePersonalLoans.com does not represent or endorse the accuracy or reliability of any of the information, content or advertisements contained on, distributed through, or linked, downloaded or accessed from any of the services contained on this website, nor the quality of any products, information or other materials displayed, purchased, or obtained by you as a result of reading and using this site. OnlinePersonalLoans.com may temporarily remove or delete what appears to be potentially unlawful content or content otherwise prohibited under this policy. Please consult your legal counsel before relying or acting on any information provided on this or any third party website. OnlinePersonalLoans.com is a marketing lead generator and DOES NOT take loan applications, originate, service, make loans or credit decisions in connection with loans, nor does OnlinePersonalLoans.com issue commitments or lock-in agreements. You should ask your lender if you have any questions or concerns about your loan or loan options.