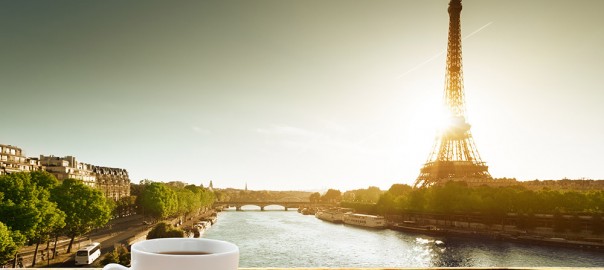 Planning Your Dream Honeymoon
The big day is over.
The wedding you planned for a whole year flew by in the blink of an eye. The next step is enjoying your honeymoon, which is likely a week or so long vacation, as you completely disconnect from reality.
The fact is, however, that you're likely coming off a wedding that cost you approximately $30,000. So, when you add in the cost of a honeymoon, how can you really relax?
There's no hiding the fact that everything around is getting more and more expensive. You may have had some help from family members for your wedding, but if you're paying for your honeymoon yourself, you may find yourself looking for some more help.
What are the numbers on a honeymoon? The average cost of a honeymoon is $5,111. How does this all break down?
Travel and Accommodations
This is where the majority of your spending will go, considering an airplane ticket and a week-long (or more) hotel stay will be pretty pricey. You will likely find package deals, which can be helpful.
Miscellaneous
Project Wedding does a good job in its breakdown of costs, namely by highlighting areas in which you may have ignored during your budgeting. These include passport fees (as well as paying extra if you must expedite the process), travel agency fees, car rentals and train tickets. It's important to remember that you should always leave room for more costs that may come up!
Food
This one is a no-brainer; of course, you'll be spending a pretty penny on dining, especially if you are in a new city or country with some tasty food! You should calculate the costs for breakfast, lunch, dinner, as well as everything in between.
Entertainment
The picture that they took of you making memories can end up costing a lot more than you thought it would! There are a lot of local attractions and activities that you will undoubtedly take part of, so keep that in mind when budgeting.
Paying for a Honeymoon
It's quite stressful planning a budget for a wedding and honeymoon. So, where can you go if you need some additional financing? OnlinePersonalLoans.com offers no-collateral personal loans in the range of $15,000. It's an easy solution if you need some extra cash. The way OnlinePersonalLoans.com works is that it's a connecting service that connects consumers with lenders. So, if you need some extra cash, getting a personal loan may be easier than you think it is!
 
Citations:
The Knot: https://www.theknot.com/content/what-does-the-average-wedding-cost
Bankrate: http://www.bankrate.com/finance/personal-finance/8-ways-to-cut-honeymoon-costs-1.aspx
Project Wedding: http://www.projectwedding.com/ideas/22213/honeymoon-breakdown-by-budget
Material Disclosure: This content is for informational purposes only. OnlinePersonalLoans.com does not represent or endorse the accuracy or reliability of any of the information, content or advertisements contained on, distributed through, or linked, downloaded or accessed from any of the services contained on this website, nor the quality of any products, information or other materials displayed, purchased, or obtained by you as a result of reading and using this site. OnlinePersonalLoans.com may temporarily remove or delete what appears to be potentially unlawful content or content otherwise prohibited under this policy. Please consult your legal counsel before relying or acting on any information provided on this or any third party website. OnlinePersonalLoans.com is a marketing lead generator and DOES NOT take loan applications, originate, service, make loans or credit decisions in connection with loans, nor does OnlinePersonalLoans.com issue commitments or lock-in agreements. You should ask your lender if you have any questions or concerns about your loan or loan options.