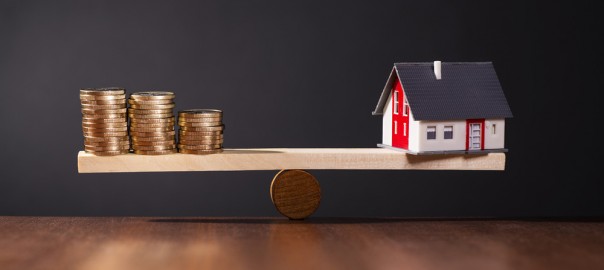 Personal Loans: Unsecured vs. Secured
If you're looking for a personal loan, you may have done your research. In doing some reading, you may have come across some keywords you didn't quite understand.
What's an "unsecured" personal loan? What's a "secured" personal loan? What is the difference between them?
There actually is a key difference between them. So, let's better understand what that difference is.
Unsecured Personal Loans: If a personal loan is offered as an "unsecured" loan, this means that you aren't putting up any property or assets when you apply for your loan, such as your car or home. This is important to note because you won't be on the hook for anything. In many cases, unsecured loans are low in dollar value, usually less than $1,000, but this varies by lender.
Secured Personal Loans: If a personal loan is offered as a "secured" loan, it's the exact opposite of what we discussed. In this case, you are putting up property or assets. These are usually for higher loan amounts, but again, this is something that will vary by lender.
In the past, you would apply for a personal loan in a physical location, such as a bank. The best part is that you can now do this online. This means you can look for a personal loan from the comfort of your own home. The entire application can be handled electronically without leaving your couch. In minutes, you can fill it out with the hopes of being connected with a lender.
OnlinePersonalLoans.com is not a direct lender. We instead connect consumers with lenders. We have an application form that can connect you with a lender or you can connect with a lender directly over the phone. This keeps your sensitive information even more secure as you have a live conversation with them.
We're making the entire process of getting a personal loan easier and more convenient. We want to make sure you, as a consumer, have a good experience getting the cash you need. In fact, you can use your extra financing in a variety of ways. So, whether you need cash for a large purchase, consolidating your debt, or even for unexpected expenses, OnlinePersonalLoans.com can be a trusted resource you can depend on!
Please remember that online unsecured personal loans are designed for emergencies. They should not be used as a regular part of your bill paying process.
Material Disclosure: This content is for informational purposes only. OnlinePersonalLoans.com does not represent or endorse the accuracy or reliability of any of the information, content or advertisements contained on, distributed through, or linked, downloaded or accessed from any of the services contained on this website, nor the quality of any products, information or other materials displayed, purchased, or obtained by you as a result of reading and using this site. OnlinePersonalLoans.com may temporarily remove or delete what appears to be potentially unlawful content or content otherwise prohibited under this policy. Please consult your legal counsel before relying or acting on any information provided on this or any third party website. OnlinePersonalLoans.com is a marketing lead generator and DOES NOT take loan applications, originate, service, make loans or credit decisions in connection with loans, nor does OnlinePersonalLoans.com issue commitments or lock-in agreements. You should ask your lender if you have any questions or concerns about your loan or loan options.