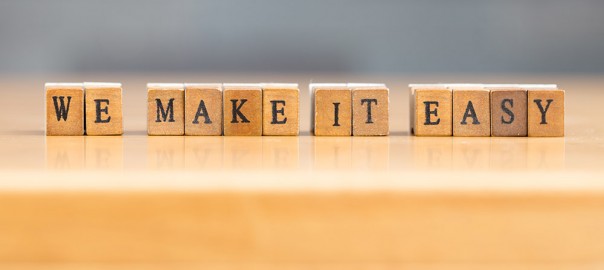 Personal Loans Made Easy
The best things in life are free. The second best things in life are easy.
We spend our lives going up against the greatest challenges we will ever face. That's a difficult thing for many people, especially when they aren't prepared for such obstacles, financially.
The fact is that the majority of Americans don't have a savings account. They're getting by with their paychecks and it's getting more and more difficult to take care of everyday expenses.
Where do people like this turn? Where do people who don't have access to the banks go? What if they are in need of additional financing?
There are a number of options available to them. They can ask their friends and family for assistance. They can borrow money from someone that they trust. They can also consider a personal loan. You're probably thinking, if only it were that easy. The good news is that it is.
The benefit of a personal loan is that its range is within $15,000. They are no-collateral loans, which means you aren't putting up any property or assets. They can be applied for online with OnlinePersonalLoans.com. The short form application takes a few minutes to complete. The entire process can be handled online, from the comfort of your own home or on your smartphone. Your information will then be submitted electronically and you will be connected with a lender within our network.
OnlinePersonalLoans.com connects consumers with lenders, and with them, it's personal loans made easy. If have needed some cash, especially a little more than the typical payday loan, you probably have considered getting a personal loan.
We've simplified the once complication process with personal loans made easy. You can skip our online application and speak with a lender directly over the phone.
These are several ways in which you can make use of your online personal loan:
Cosmetic Procedures
Car Repairs
Business Expenses
Taxes
Education Expenses
Moving and Relocation
Unexpected Expenses
Large Purchases
Vacation
If you are approved through the lender (we do not make credit decisions, we are a third-party loan connecting system), funds will be deposited directly into your bank account. The benefit of online personal loans is that the entire process is shortened because it's all handled electronically. The process of getting the cash you need has never been easier or faster. OnlinePersonalLoans.com offers convenience, which this day and age, is more important than a lot of other things.
Material Disclosure: This content is for informational purposes only. OnlinePersonalLoans.com does not represent or endorse the accuracy or reliability of any of the information, content or advertisements contained on, distributed through, or linked, downloaded or accessed from any of the services contained on this website, nor the quality of any products, information or other materials displayed, purchased, or obtained by you as a result of reading and using this site. OnlinePersonalLoans.com may temporarily remove or delete what appears to be potentially unlawful content or content otherwise prohibited under this policy. Please consult your legal counsel before relying or acting on any information provided on this or any third party website. OnlinePersonalLoans.com is a marketing lead generator and DOES NOT take loan applications, originate, service, make loans or credit decisions in connection with loans, nor does OnlinePersonalLoans.com issue commitments or lock-in agreements. You should ask your lender if you have any questions or concerns about your loan or loan options.