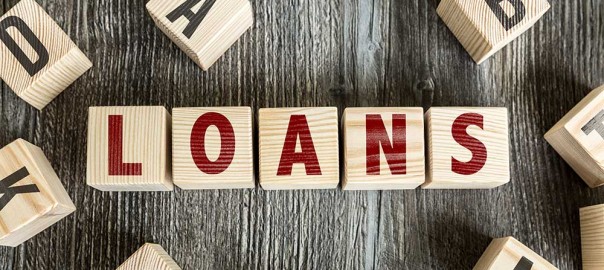 Personal Loan Lenders
We've discussed personal loans in depth in previous articles. We know the essential facts. We know that they are no-collateral loans within the range of $15,000. They don't require any previous assets or property when obtaining them. They can also be used in a variety of ways.
You may still have some valid questions on the subject matter. Where do you get these loans from? How does OnlinePersonalLoans.com help?
Physical Location
You can apply for a personal loan from a physical location, such as a bank. You'd go to the bank in person, fill out the forms, provide them with the necessary documents, and generally wait a few days or weeks, or however long the process takes. It's a somewhat lengthy process, or could be, especially if there are obstacles that come up in your way with the bank. This isn't the preferred method by people, as it's time consuming, and sometimes, you don't have the time to visit a bank and take care of this process. In fact, if you need money in a short amount of time, you might not be able to wait the few days or weeks. This is still a common practice by many because it's what they are familiar with.
Online Services
The digital age has made applying for a personal loan online possible. This means many lenders are now online, funding consumers directly. This makes applying incredibly convenient because the consumer can do so from the comfort of their own home, rather than taking the time off and visiting a physical location.
If you are applying for online, you may be applying directly with personal loan lenders. There is another option, however, which is connecting with lenders through a connecting service. OnlinePersonalLoans.com, for instance, is a connecting service that connects consumers with lenders directly.
The process works by the consumer filling out a short form. OnlinePersonalLoans.com works with a network of lenders, which means you have more chances of being connected with a lender instead of applying with one directly. This all happens instantly after you submit the form.
There is also an added option of connecting with lenders over the phone. If you prefer skipping the application portion, you can call and be connected with a lender directly. This is preferred among consumers who want to ensure their information stays safe and protected and wants to speak with a lender over the phone rather than fill out an online form.
There are many types of personal loan lenders. You can apply for a personal loan online within minutes.
Material Disclosure: This content is for informational purposes only. OnlinePersonalLoans.com does not represent or endorse the accuracy or reliability of any of the information, content or advertisements contained on, distributed through, or linked, downloaded or accessed from any of the services contained on this website, nor the quality of any products, information or other materials displayed, purchased, or obtained by you as a result of reading and using this site. OnlinePersonalLoans.com may temporarily remove or delete what appears to be potentially unlawful content or content otherwise prohibited under this policy. Please consult your legal counsel before relying or acting on any information provided on this or any third party website. OnlinePersonalLoans.com is a marketing lead generator and DOES NOT take loan applications, originate, service, make loans or credit decisions in connection with loans, nor does OnlinePersonalLoans.com issue commitments or lock-in agreements. You should ask your lender if you have any questions or concerns about your loan or loan options.