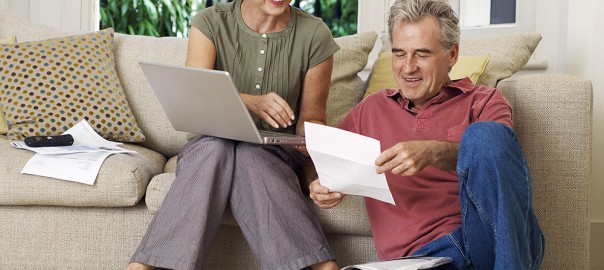 Paying for Unexpected Expenses
There are very few things as stressful as bills.
They arrive every single month and they must be paid for. There isn't a way around them.
This can cause a lot of stress as it is, and even more so if you have unexpected expenses appear on top of them. That's something we often never account for. Who anticipates a trip to the emergency room or a dental emergency? These sorts of things are difficult to budget for. In fact, 60% of Americans can't cover the cost of unexpected expenses. There are a great deal of unexpected expenses that can come up, including car repairs and home repairs. In the case of car repairs, that may even be something that holds you back from work. 
In this sense, when unexpected costs do suddenly appear out of nowhere, you may be uncertain about how you can pay for them. If you don't want to tap into your hard-earned savings, you may be interested in exploring other options. These expenses can be costly so you may want to proceed carefully rather than spending all the cash you have on hand.
Online Personal Loans
The benefit of an online personal loan is that you can use your funding in a variety of ways – including paying for unexpected costs. They are no-collateral personal loans within the range of $15,000. This means you aren't putting up any property or assets when registering for them. This is highly convenient for someone who is in a difficult situation and need money as soon as possible. It's also a trusted source when you need cash quickly.
They can also be registered online, from a computer or smartphone, which makes the entire process even easier. The fact that the application is handled electronically means you can apply on your own time from the comfort of your own home.
User-Friendly
There is nothing more ideal than a user-friendly website and OnlinePersonalLoans.com understands the desire for easier navigation that many consumers have. There is no reason for complicating the process of registering for a loan. The entire process is made as simple as possible.
If you have been looking for ways in which you can pay for unexpected expenses, such as medical or dental costs or any kind of repairs, OnlinePersonalLoans.com may be the resource you have been looking for.
Please use personal loans responsibly. These loans shouldn't be used for paying regular bills.
Citations:
CNBC: http://www.cnbc.com/2015/01/07/60-percent-of-americans-cant-cover-unexpected-expenses.html
Material Disclosure: This content is for informational purposes only. OnlinePersonalLoans.com does not represent or endorse the accuracy or reliability of any of the information, content or advertisements contained on, distributed through, or linked, downloaded or accessed from any of the services contained on this website, nor the quality of any products, information or other materials displayed, purchased, or obtained by you as a result of reading and using this site. OnlinePersonalLoans.com may temporarily remove or delete what appears to be potentially unlawful content or content otherwise prohibited under this policy. Please consult your legal counsel before relying or acting on any information provided on this or any third party website. OnlinePersonalLoans.com is a marketing lead generator and DOES NOT take loan applications, originate, service, make loans or credit decisions in connection with loans, nor does OnlinePersonalLoans.com issue commitments or lock-in agreements. You should ask your lender if you have any questions or concerns about your loan or loan options.
[yasr_visitor_votes size="large"]