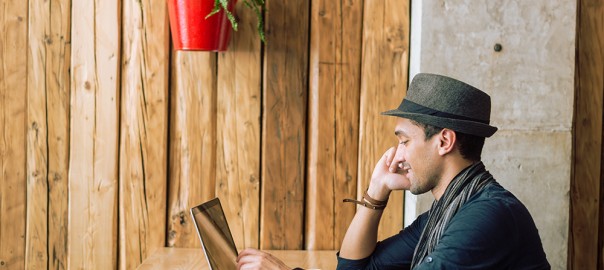 Overview of Options with Online Personal Loans
It's important to understand the benefits of an online personal loans, as well as how they work, especially if you are interested in applying for one in the near future. 
What is an online personal loan?
They are no-collateral loans within the range of $15,000. They are backed by future income, which may be your next paycheck, a dividend or other type of regular income. The term of these types of loans are typically longer than an installment loan. The added benefit is that they can be used to in a variety of ways. 
What are some of the ways in which an online personal loan can be used?
The best part about an online personal loan is that they are flexible. In other words, your additional financing can be used for anything from paying for unexpected expenses, including medical or dental expenses. They can also be used for education expenses, such as costs associated with college, as well as textbook costs or other supplies. These personal loans can also be used for other expenses, such as wedding costs, making a large purchase, or even going on a vacation.
What are the benefits of using OnlinePersonalLoans.com?
So, now that we have a good understanding of what the benefits of online personal loans are in general, let's look into the benefits of using OnlinePersonalLoans.com.
OnlinePersonalLoans.com makes applying for a personal loan as simple as possible. The website consists of a user-friendly design that makes all your options a click away. This means you can apply from your home, or your smartphone, without the hassle of dealing with an actual location. The fact that it's all handled electronically means convenience comes first for the consumer.
Start Your Application
The application is immediately ready for those who are interested in applying. The form is very straightforward and the website walks you through the process. It's the fastest way of applying for an online personal loan and getting you the funds you need.
Connect with Lenders
If you prefer speaking with a lender, ahead of applying with our application, OnlinePersonalLoans.com can connect you with a lender directly. This is a highly convenient feature for those who prefer a live interaction instead.
Compare Lenders
OnlinePersonalLoans.com also offers the option of comparing lenders and finding a lender that matches your individual needs. This means you can review this information before and have all the information you need right in front of you.
Material Disclosure: This content is for informational purposes only. OnlinePersonalLoans.com does not represent or endorse the accuracy or reliability of any of the information, content or advertisements contained on, distributed through, or linked, downloaded or accessed from any of the services contained on this website, nor the quality of any products, information or other materials displayed, purchased, or obtained by you as a result of reading and using this site. OnlinePersonalLoans.com may temporarily remove or delete what appears to be potentially unlawful content or content otherwise prohibited under this policy. Please consult your legal counsel before relying or acting on any information provided on this or any third party website. OnlinePersonalLoans.com is a marketing lead generator and DOES NOT take loan applications, originate, service, make loans or credit decisions in connection with loans, nor does OnlinePersonalLoans.com issue commitments or lock-in agreements. You should ask your lender if you have any questions or concerns about your loan or loan options.