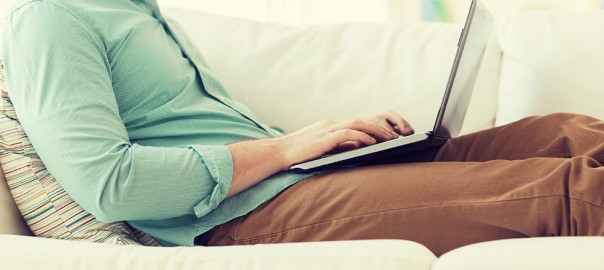 ​Overcoming Obstacles with Online Personal Loans
We have all found ourselves in a position where we need some extra cash. This is a road that we have all been down on, looking ahead and deciding how we can proceed.
It's no wonder why. We all know how important having cash on hand is. It's a difficult time for us all and having a little bit of extra cash can be a world of a difference. In many cases, it's a savior for us because having extra cash is how we can overcome whatever obstacles we are facing.
If you have ever been in this sort of situation, and you likely have, you may have looked into personal loans. In many cases, you may have even thought that a personal loan wasn't right for you or for your situation. This is because you may be unfamiliar with how online personal loans work and their convenience factor.
Yes, it's all online!
It's the digital age, so of course you can apply for a personal loan online! There are now ways in which you can register for a personal loan from the comfort of your own home. This means you are filling out the application without even getting up from your coach. The world has changed, but for the better, for those interested in additional financing.
The registration form with OnlinePersonalLoans.com is incredibly easy. In some sense, you are minutes away from registering because that's how long the entire process lasts. If you are ready, you can immediately start filling out the application form.
We provide you with options
There are many people who aren't ready for the application. They have a lot of questions or concerns or they just don't want to fill out a form and provide their information. That's fine as well, because OnlinePersonalLoans.com provides consumers with options. We know that as a consumer you want to connect with lenders directly. We know you have questions and you want to speak with a live person rather than fill out a form.
That's why OnlinePersonalLoans.com provides you with that option! If you want to connect with a lender and speak with them directly, it's all a click away. In addition to that, you can even comparison shop lenders, so you can find a lender that works best for you based on your needs and interests. The fact that you have these options in front of you means you have a lot of freedom as a consumer.
The process is simple
There are plenty of benefits that come with online personal loans. In many instances, funds can be available by the next business day. That's ideal for someone who needs money now rather than later — and if you have found yourself in a situation where you do need additional financing, that's probably ideal for you as well.
The process of registering with OnlinePersonalLoans.com is simple. The application form for an online personal loan consists of several pieces of information. This is highly convenient when you compare it to the documents you would have needed several years ago with a bank.
The best news of all is that your information stays safe and protected with OnlinePersonalLoans.com. That's one thing that you can relax over, because it's such an important part of the process for many people.
OnlinePersonalLoans.com offers so much more for consumers. The fact that OnlinePersonalLoans.com provides you with options means you are in full control. That's likely what you want to hear as a consumer because you can make decisions that feel right for you, as an individual.
The fact is if you are faced with stress over your finances, you likely don't have a lot of options available. OnlinePersonalLoans.com offers a helping hand when you need it the most, by helping you bridge the gap between where you are and where you want to be.
In addition, your financing can be used in a variety of ways — whether it's paying down your bills or making a large purchase. The fact that the funding is so flexible means you can rely on OnlinePersonalLoans.com whenever you need extra cash. In that sense, you can think of OnlinePersonalLoans.com as a friend when you need one the most!
Material Disclosure: This content is for informational purposes only. OnlinePersonalLoans.com does not represent or endorse the accuracy or reliability of any of the information, content or advertisements contained on, distributed through, or linked, downloaded or accessed from any of the services contained on this website, nor the quality of any products, information or other materials displayed, purchased, or obtained by you as a result of reading and using this site. OnlinePersonalLoans.com may temporarily remove or delete what appears to be potentially unlawful content or content otherwise prohibited under this policy. Please consult your legal counsel before relying or acting on any information provided on this or any third party website. OnlinePersonalLoans.com is a marketing lead generator and DOES NOT take loan applications, originate, service, make loans or credit decisions in connection with loans, nor does OnlinePersonalLoans.com issue commitments or lock-in agreements. You should ask your lender if you have any questions or concerns about your loan or loan options.
[yasr_visitor_votes size="large"]