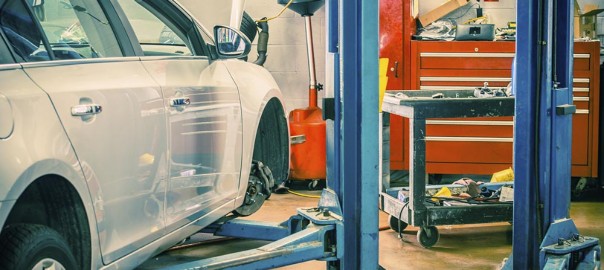 Online Personal Loans for Car Repairs
It's a beautiful day, you are driving around in your car, and suddenly, you hear a loud clunk. In a matter of minutes, you now have a new worry in your life — repairing your car's damages.
The problem is that car problems usually happen at the worst possible times, when you least expect them. This may involve going over a speed bump and damaging your car or a major problem, such as engine repairs.
The fact is that car maintenance is necessary. They require regular upkeep and every so often your car will require major maintenance simply because of aging. In other words, the time will eventually come for car repairs and, like all things in life, it'll likely be costly.
The average cost of car repairs in 2013 was $367.84. In some instances, depending on the state you live in and the type of car that you drive, that number can be much higher. It's never the right time for paying for car repairs, which is why an online personal loan may provide you with assistance.
The benefit of an online personal loan is that the way you spend the funding is flexible. So, whether you need additional funding for car repairs, making a large purchase, or even using the funds for medical or dental expenses, an online personal loan can cover the costs. In many cases, it's helpful for unexpected expenses, such as car repairs. If you've been working hard and saving up, you may not want to spend all that money on car repairs. In this sense, a quick and easy personal loan will provide you with the freedom of additional funding.
These are no-collateral loans, which means you aren't putting up any property or assets. They can be registered for online, from your home or phone. The process takes minutes and it's incredibly easy.
Please use personal loans responsibly. These loans shouldn't be used for paying regular bills.
Citations:
U.S. News: http://usnews.rankingsandreviews.com/cars-trucks/best-cars-blog/2013/04/Auto_Repair_Costs_are_on_the_Rise/ 
Material Disclosure: This content is for informational purposes only. OnlinePersonalLoans.com does not represent or endorse the accuracy or reliability of any of the information, content or advertisements contained on, distributed through, or linked, downloaded or accessed from any of the services contained on this website, nor the quality of any products, information or other materials displayed, purchased, or obtained by you as a result of reading and using this site. OnlinePersonalLoans.com may temporarily remove or delete what appears to be potentially unlawful content or content otherwise prohibited under this policy. Please consult your legal counsel before relying or acting on any information provided on this or any third party website. OnlinePersonalLoans.com is a marketing lead generator and DOES NOT take loan applications, originate, service, make loans or credit decisions in connection with loans, nor does OnlinePersonalLoans.com issue commitments or lock-in agreements. You should ask your lender if you have any questions or concerns about your loan or loan options.
[yasr_visitor_votes size="large"]