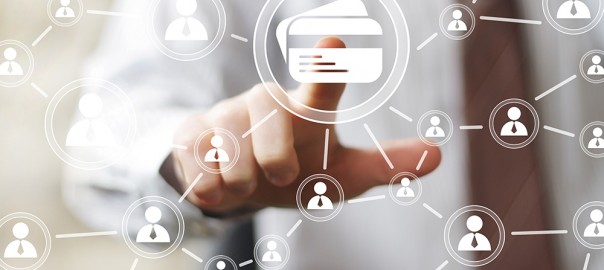 Online Personal Loan Interest Rates
There is no denying how popular mobile has become.
There was a time when searching information required hours and maybe even days (if you go back far enough). We now use our phones for anything and everything. This means all the information we need is a click away. We have never had access like this before. 
This means that those interested in applying for loans can now access information and do research like never before. There are several main questions that consumers have when they are interested in personal loans.
What is a personal loan?
They are no-collateral loans within the range of $15,000. This means you aren't putting up any property or assets and that you can apply up to that range.
How can I apply for a personal loan?
The application process is simple, and with OnlinePersonalLoans.com, you can apply for an online personal loan from the comfort of your own home or via your smartphone. This means you don't need to visit a physical store or location. The entire process and request is handled electronically.
What is the process of applying for a personal loan like?
OnlinePersonalLoans.com has a very straightforward and user-friendly website. There are several search options, which include your loan purpose, desired amount for your loan, and your zip code.
What are the various ways in which I can proceed with my request?
OnlinePersonalLoans.com provides you with options. In addition to the fact that you can start your application immediately and be minutes away from applying, you can also connect with a lender directly and even comparison shop lenders. It's these features that make the process so convenient for the consumer.
What are the interest rates for personal loans?
This is a big question for many. OnlinePersonalLoans.com is a loan connecting service, and because we aren't direct lenders, means interest rates will vary depending on a number of factors. So, once we successfully connect a consumer with a lender, that's when they will have further information about their individual loan, such as interest rates.
How can I use my money?
The best part about an online personal loan is that the funding you receive is flexible. This means you can use your money in a number of ways, including paying for medical and dental expenses, paying for home repair costs, or even making a large purchase. It's additional money when you need it the most. In this sense, an online personal loan is a convenient option for when you need additional financing.
Material Disclosure: This content is for informational purposes only. OnlinePersonalLoans.com does not represent or endorse the accuracy or reliability of any of the information, content or advertisements contained on, distributed through, or linked, downloaded or accessed from any of the services contained on this website, nor the quality of any products, information or other materials displayed, purchased, or obtained by you as a result of reading and using this site. OnlinePersonalLoans.com may temporarily remove or delete what appears to be potentially unlawful content or content otherwise prohibited under this policy. Please consult your legal counsel before relying or acting on any information provided on this or any third party website. OnlinePersonalLoans.com is a marketing lead generator and DOES NOT take loan applications, originate, service, make loans or credit decisions in connection with loans, nor does OnlinePersonalLoans.com issue commitments or lock-in agreements. You should ask your lender if you have any questions or concerns about your loan or loan options.
[yasr_visitor_votes size="large"]