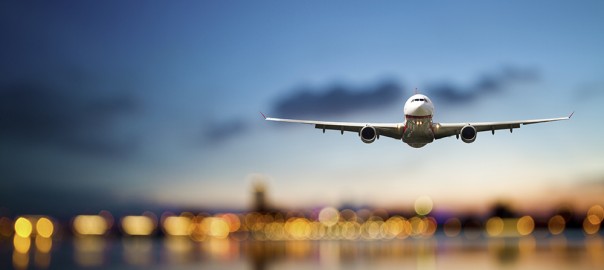 Making Your Travel Dreams a Reality
If you have been dreaming of visiting a specific city, state or country, you may have been holding back on taking that trip because of financial reasons.
It's unfortunate that something as fun as visiting new cities is getting quite expensive. The cost of airline tickets is continuously rising, and the general cost of living throughout the world isn't going down either. It's no wonder why you may have been wanting to take a trip but haven't found the means as of now. 
We have actually seen how beneficial vacations can be for your overall health. We usually think of vacation as time off from work, but it's more than a break from your job. It's actually a way of recharging yourself — emotionally. The rest that comes from winding down your mind for a few days or a week even helps eliminate the extra stress in your life. So, in this sense, there are many health benefits associated with traveling.
There are many people who have considered an online personal loan as a way of paying for travel costs. In short, there are those who turn to online personal loans instead of spending money that they have been saving. In other words, an online personal loan can provide you with financing so your hard-earned money stays where it is. In this sense, you have funding that is available immediately, and it's money that can be used in a variety of ways, such as taking a vacation.
This convenience makes things like trips and vacations possible, because you can borrow money, whether it's for emergency expenses or vacation costs. In other words, it's more possible doing what you love when you don't have to immediately pay for the costs up front.
So, whether it's paying for your flight tickets, booking hotels or just having extra money on you while seeing new parts of the world, an online personal loan may provide that for you. In other words, you can finally do what you've been dreaming about. The way you use the funds is incredibly flexible and registering for them is quick and easy. The entire process takes minutes and can be done from home. OnlinePersonalLoans.com is so intuitive and its design is incredibly user-friendly.
The only question left is where do you want to go?
Please use online personal loans responsibly. These loans shouldn't be used for paying regular bills.
Citations: http://travel.usnews.com/features/why-travel-is-good-for-your-health/
Material Disclosure: This content is for informational purposes only. OnlinePersonalLoans.com does not represent or endorse the accuracy or reliability of any of the information, content or advertisements contained on, distributed through, or linked, downloaded or accessed from any of the services contained on this website, nor the quality of any products, information or other materials displayed, purchased, or obtained by you as a result of reading and using this site. OnlinePersonalLoans.com may temporarily remove or delete what appears to be potentially unlawful content or content otherwise prohibited under this policy. Please consult your legal counsel before relying or acting on any information provided on this or any third party website. OnlinePersonalLoans.com is a marketing lead generator and DOES NOT take loan applications, originate, service, make loans or credit decisions in connection with loans, nor does OnlinePersonalLoans.com issue commitments or lock-in agreements. You should ask your lender if you have any questions or concerns about your loan or loan options.