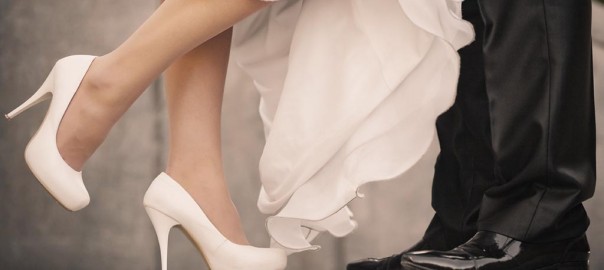 Making Your Dream Wedding Become a Reality
So, she said yes and you are now planning a wedding. Oh, how lovely!
There is nothing more beautiful than a wedding. It's a day where you can be with friends and family and showcase your love for one another. It's a day for celebration, but like all great things in life, there is unfortunately a cost that comes with the package.
Yes, weddings are expensive, but it's also one of the things in our lives that we want to make sure are perfect. It's worth splurging because it's your wedding day. It's an event that you have probably been planning in your mind since you were a child.
The cost of living is going up. There are many expenses that quickly add up when starting a family. The wedding is one part of that equation, but there is a whole life ahead of you that you must start saving money for.
In this regard, an online personal loan can help you pay for expenses, such as wedding costs.
The average cost of a wedding in the United States is $31,213. This, of course, varies by state. If you're planning on getting married in New York, for instance, that cost is more than double ($76,687), while getting married in Alaska less than half the cost ($15,504). There are lots of different costs associated with a wedding, from flowers and invitations to the cost of the venue and music. It's very pricey, regardless, and an online personal loan can assist with the financial aspects as you plan for everything else.
If you have a dream wedding in mind and you feel like it's out of reach because of the cost, an online personal loan can help make that dream a reality. It's like buying a car, in the sense that you aren't paying for the entire cost out of pocket. In this sense, you aren't dipping into your savings and it's still there for a rainy day. The benefit of using an online personal loan is that the loan can provided you with assistance.
Please use personal loans responsibly. These loans shouldn't be used for paying regular bills.
Citations:
PR Newswire: http://www.prnewswire.com/news-releases/the-knot-the-1-wedding-site-releases-2014-real-weddings-study-statistics-300049675.html
Slate: http://www.slate.com/articles/life/weddings/2013/06/average_wedding_cost_published_numbers_on_the_price_of_a_wedding_are_totally.html
Material Disclosure: This content is for informational purposes only. OnlinePersonalLoans.com does not represent or endorse the accuracy or reliability of any of the information, content or advertisements contained on, distributed through, or linked, downloaded or accessed from any of the services contained on this website, nor the quality of any products, information or other materials displayed, purchased, or obtained by you as a result of reading and using this site. OnlinePersonalLoans.com may temporarily remove or delete what appears to be potentially unlawful content or content otherwise prohibited under this policy. Please consult your legal counsel before relying or acting on any information provided on this or any third party website. OnlinePersonalLoans.com is a marketing lead generator and DOES NOT take loan applications, originate, service, make loans or credit decisions in connection with loans, nor does OnlinePersonalLoans.com issue commitments or lock-in agreements. You should ask your lender if you have any questions or concerns about your loan or loan options.
[yasr_visitor_votes size="large"]