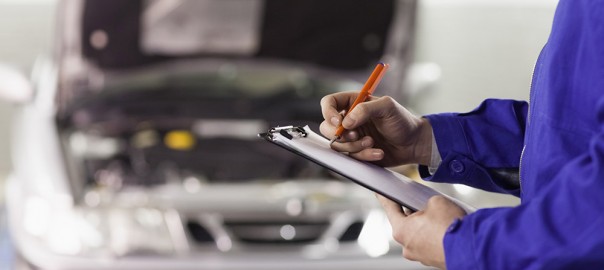 Loans for Car Repairs
The worst type of expenses in life are the ones that you aren't expecting. They happen unexpectedly, usually at the worst time, and end up costing you an arm and a leg.
There is nothing worse than car repairs, mostly because they end up costing so much, and you never really know if you are being deceived by your mechanic. It's important to be proactive if you do need car repairs, so here are some suggestions.
Can you trust the shop?
Is this your first time dealing with them? If you know your mechanic because you've been dealing with him for years, then there is probably nothing to stress about. If it's your first time, however, you never really know if you are being told the truth. The last thing that you want is for them to overcharge you.
You can do this in a number of ways. You can ask for written estimates and quotes, outlining what it is that your car requires. You can ask for a more clear description of the repairs. If something doesn't make sense or add up, then that's a cause for concern.
Do your own research
Do you go in for a second opinion after seeing a doctor? Hopefully. That's how you should handle car repairs as well. If your mechanic comes back with a list of charges, feel free to call other shops in your area and see what they charge for similar repairs. If they're not in the same general area, then that's a problem. The most important thing to remember, more than overall cost, is that you should stick with someone you feel comfortable with. That's more important than saving a few dollars.
The cost of car repairs
Yes, car repairs can be expensive. They can also be very, very expensive. You'll be surprised at the quotes you may receive for some of the more common repairs. So, how can you pay for these repairs, especially if they are required so that you can continue using your car? The good news is that there are loans for car repairs. In fact, online personal loans can be used for a variety of reasons, which means you can use them for your car repairs. They are no-collateral loans within the range of $15,000. You can apply on OnlinePersonalLoans.com and be connected with a lender.
Please use personal loans responsibly. These loans shouldn't be used for paying regular bills.
Material Disclosure: This content is for informational purposes only. OnlinePersonalLoans.com does not represent or endorse the accuracy or reliability of any of the information, content or advertisements contained on, distributed through, or linked, downloaded or accessed from any of the services contained on this website, nor the quality of any products, information or other materials displayed, purchased, or obtained by you as a result of reading and using this site. OnlinePersonalLoans.com may temporarily remove or delete what appears to be potentially unlawful content or content otherwise prohibited under this policy. Please consult your legal counsel before relying or acting on any information provided on this or any third party website. OnlinePersonalLoans.com is a marketing lead generator and DOES NOT take loan applications, originate, service, make loans or credit decisions in connection with loans, nor does OnlinePersonalLoans.com issue commitments or lock-in agreements. You should ask your lender if you have any questions or concerns about your loan or loan options.