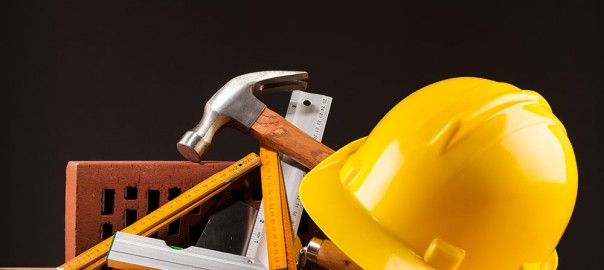 Home Improvements
Do you own a home? Do you wish you could make some improvements? Do you plan on remodeling?
If you are planning on remodeling your home or undergoing a home improvement project, you may have already asked yourself how you would finance this work. If you haven't, it's important to start considering how you would afford such costs. There are numerous financing options, so it's best to be aware of all the options you have.
There are a number of questions you should ask yourself.
How much will your project cost?
How much money do you have saved up?
How long will the project last?
The following are various ways in which you can pay for home improvement costs.
Friends and Family
Pros: What's a better option than turning to the people you love and trust? In many cases, your friends and family will help you financially by giving you funding. It's a great option, considering you wouldn't worry about dealing with a bank or an institution nor would you worry over interest rates. It's as simple as them letting you borrow some extra cash.
Cons: If your friends and family can't afford to help you, this is no longer a viable option. In addition, you don't want to put others around you in a difficult situation by asking them for a significant amount of money.
Cash
Pros: If you are one of those people that have saved up enough cash, you may be considering avoiding financing altogether. There is no finance charges and no interest. This is a wonderful option.
Cons: You've been saving up your cash for years. Is this really how you want to spend it? It's not that it's a bad way of spending your cash. It's that you're essentially digging into your reserve fund and, in a time of great hardship, you want to be as flexible as you can be.
Credit Cards
Pros: You likely already have a credit card, so you know how these things work. They're useful and, depending on the cost of your home repairs, you can charge the entire cost on your card.
Cons: The interest rates can be and usually are very high. The plan is paying off the entire balance in several months, and if you have existing credit card debt, you can see how that is easier said than done.
Personal Loan
Pros: If you need a significant amount of cash, you can make use of a personal loan. They don't require any kind of collateral, which means your home or other assets aren't on the line.
Cons: It's difficult to find a trusted source for a personal loan with so many options available on the internet. It's best to do your research before settling on one.
Conclusion
OnlinePersonalLoans.com offers personal loans online within the range of $15,000. They can be applied for online from your computer or smartphone. It's a convenient solution and financing can be available with a short turnaround time. 
Please use personal loans responsibly. These loans shouldn't be used for paying regular bills. 
Material Disclosure: This content is for informational purposes only. OnlinePersonalLoans.com does not represent or endorse the accuracy or reliability of any of the information, content or advertisements contained on, distributed through, or linked, downloaded or accessed from any of the services contained on this website, nor the quality of any products, information or other materials displayed, purchased, or obtained by you as a result of reading and using this site. OnlinePersonalLoans.com may temporarily remove or delete what appears to be potentially unlawful content or content otherwise prohibited under this policy. Please consult your legal counsel before relying or acting on any information provided on this or any third party website. OnlinePersonalLoans.com is a marketing lead generator and DOES NOT take loan applications, originate, service, make loans or credit decisions in connection with loans, nor does OnlinePersonalLoans.com issue commitments or lock-in agreements. You should ask your lender if you have any questions or concerns about your loan or loan options.