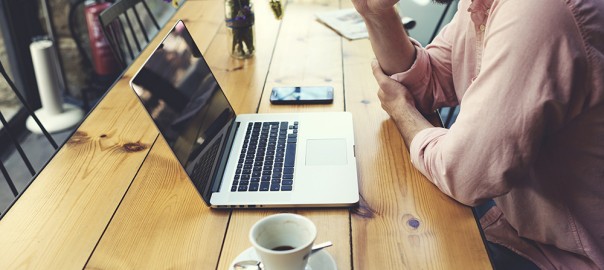 Getting Personal Loans Online
These days, we live in a digital world. In fact, most of us live on the internet because it's how we stay connected with the world around us.
It's a great thing; instead of focusing on the negative implications of the internet, think about all the wonderful opportunities it's presented us with. The internet has made our lives move faster and more efficiently.
In the past, you could have searched for a DVD of your favorite film all around the city and have come home unsuccessful. That's no longer a concern because of online shopping. You can now purchase anything online and even receive your items on the same day!
So, why shouldn't that way of living carry over into other parts of our lives as well?
If you needed a personal loan in the past, for instance, you would have visited your local bank or a physical store that offered these types of loans. This meant that you would block out the majority of your day, take time away from your personal life or work, and attempt to apply for a personal loan, in the hopes that you would be approved.
The process has now changed. OnlinePersonalLoans.com offers personal loans from the comfort of your home. You can apply for loans within the range of $15,000 in minutes. The application form is easy and asks a handful of very simple questions.
What is an online personal loan?
These are no-collateral loans, which are backed by future income. This means you aren't putting up any property or assets when obtaining the loan. In fact, you can even use your additional financing in a number of ways.
You can make use of an online personal loan for anything from medical and dental expenses, paying for bills, or even making large purchases such as college expenses.
Options
The best part about utilizing OnlinePersonalLoans.com is that you have options. You can start your application immediately and apply directly, you can connect with a lender over the phone for added convenience, and you can even comparison shop lenders. We're putting control in the hands of the consumer. We are offering you options so you can have the freedom of connecting with a lender who can provide you a loan.
There is nothing easier than apply for a loan now. That's one of the other main benefits of the internet! It's made our lives so much easier.
Material Disclosure: This content is for informational purposes only. OnlinePersonalLoans.com does not represent or endorse the accuracy or reliability of any of the information, content or advertisements contained on, distributed through, or linked, downloaded or accessed from any of the services contained on this website, nor the quality of any products, information or other materials displayed, purchased, or obtained by you as a result of reading and using this site. OnlinePersonalLoans.com may temporarily remove or delete what appears to be potentially unlawful content or content otherwise prohibited under this policy. Please consult your legal counsel before relying or acting on any information provided on this or any third party website. OnlinePersonalLoans.com is a marketing lead generator and DOES NOT take loan applications, originate, service, make loans or credit decisions in connection with loans, nor does OnlinePersonalLoans.com issue commitments or lock-in agreements. You should ask your lender if you have any questions or concerns about your loan or loan options.