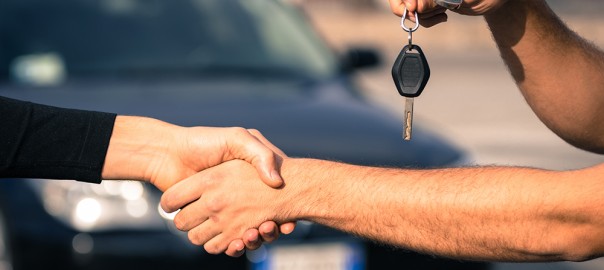 Getting a Car with a Personal Loan
There is nothing more exciting than getting a car.
The process of looking and finding a car that you like can be exhilarating. It's always fun doing the research, seeing what's out there, and what your options are. There is, however, a significant amount of stress that comes with making a big purchase. If you are interested in getting a used car, for instance, you may be concerned with a number of things, such as how you will pay for your car.
In many cases, having a car is essential. You may need a car for your work commute, for instance, and being without one for an extended period of time can be detrimental in more ways than one. The fact is any big life decision can be stressful. It's finding trusted ways of getting the things you need, however, that is important.
Online Personal Loans
There are other options other than the traditional methods of financing. In other words, instead of worrying about whether the dealer will approve you for financing, you can make use of a personal loan.
OnlinePersonalLoans.com connect consumers with lenders who can provide personal loans within the range of $15,000. This means you can purchase the car that you want without putting up any property or assets.
So, picture this. You're walking into the dealer with one less worry on your mind. You know what type of car you are looking for and you know how you'll be paying for the car. The biggest burden is off your shoulders.
Options
OnlinePersonalLoans.com provides you with options. If you want to immediately start your application, you can. If you know the amount that you want to borrow, you can jump into a fast application. You will be one step away from being connected with a lender. If you prefer, you can call and talk to a lender directly. They're a phone number away and it's a convenient option.
OnlinePersonalLoans.com makes getting a loan easy. If you're looking for a car, you don't have time to stress over the details. That's why it's a great resource. The next time you need additional financing, you may want to consider an online personal loan. It's a fast, easy, and convenient solution for anyone in need of some extra cash. The car you need could be yours faster than you think!
Please use personal loans responsibly. These loans shouldn't be used for paying regular bills.
Material Disclosure: This content is for informational purposes only. OnlinePersonalLoans.com does not represent or endorse the accuracy or reliability of any of the information, content or advertisements contained on, distributed through, or linked, downloaded or accessed from any of the services contained on this website, nor the quality of any products, information or other materials displayed, purchased, or obtained by you as a result of reading and using this site. OnlinePersonalLoans.com may temporarily remove or delete what appears to be potentially unlawful content or content otherwise prohibited under this policy. Please consult your legal counsel before relying or acting on any information provided on this or any third party website. OnlinePersonalLoans.com is a marketing lead generator and DOES NOT take loan applications, originate, service, make loans or credit decisions in connection with loans, nor does OnlinePersonalLoans.com issue commitments or lock-in agreements. You should ask your lender if you have any questions or concerns about your loan or loan options.