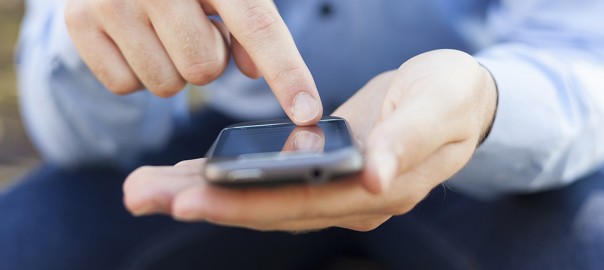 Flexibility with Online Personal Loans
We have all been in situations where we need some extra cash. If you have found yourself in such a situation, you are likely looking for a way in which you can have some extra cash in a short amount of time. It's also probably important that the money you receive can be used in a variety of ways, such as paying for the things that you need individually. 
Online Personal Loans
That's one of the reasons why many people may consider an online personal loan. So, what's a personal loan? It's a no-collateral loan within the range of $15,000.
OnlinePersonalLoans.com ensures that the process is as simple as possible. The application process is handled completely electronically, so unlike the past, where you had to visit a physical location, you can now take care of the entire process on the internet. This means you can register for a personal loan from your computer or your smartphone. In many cases, your financing is a day away, so you know you are getting quick personal loans. Can you imagine receiving the money you need from the comfort of your couch? That's as convenient as the process can be! It's remarkable, if you think about it.
If you need some extra financing, you likely don't want to don't want to be more confused with websites that are difficult to use. That's why OnlinePersonalLoans.com utilizes a user-friendly website with customizable search options. The navigation of the website is extremely simple and you can easily be on your way with a personal loan.
Flexibility
The best part is that the way your funds are used is extremely flexible. So, whether you need extra cash for a medical or dental emergency or for a large purchase, you can rely on an online personal loan. In other words, you aren't limited with them and there is no one way you must use them.
It's always a positive when you have a lot of options. The fact that you have the freedom and flexibility of how you make use of your personal loan means you, as a consumer, are in control. That's likely how you want to feel.
In fact, you can even decide how you want to proceed with your application; you can start your application immediately, speak with a lender directly and even comparison shop lenders.
Please use personal loans responsibly. These loans shouldn't be used for paying regular bills.
Material Disclosure: This content is for informational purposes only. OnlinePersonalLoans.com does not represent or endorse the accuracy or reliability of any of the information, content or advertisements contained on, distributed through, or linked, downloaded or accessed from any of the services contained on this website, nor the quality of any products, information or other materials displayed, purchased, or obtained by you as a result of reading and using this site. OnlinePersonalLoans.com may temporarily remove or delete what appears to be potentially unlawful content or content otherwise prohibited under this policy. Please consult your legal counsel before relying or acting on any information provided on this or any third party website. OnlinePersonalLoans.com is a marketing lead generator and DOES NOT take loan applications, originate, service, make loans or credit decisions in connection with loans, nor does OnlinePersonalLoans.com issue commitments or lock-in agreements. You should ask your lender if you have any questions or concerns about your loan or loan options.
[yasr_visitor_votes size="large"]