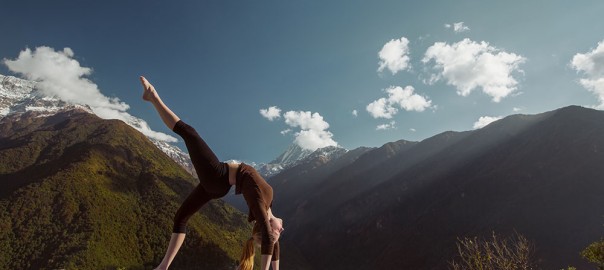 Flexibility is Key
If you've been religiously budgeting your monthly expenses, you've been doing the smart thing. It's important to know how much income you have coming in and how much you are spending. In this sense, keeping a budget and knowing what your limits are makes you more efficient as a spender. If you believe, however, you are impervious to the unexpected expenses that come up in life, you should probably think again.
Unexpected Expenses
The question remains. What are unexpected expenses? Well, it's certainly not that big purchase you made on an impulse over the internet. In general, unexpected expenses are costs that you didn't anticipate, including emergencies or accidents. The following is a short list of some unexpected expenses that people continuously deal with.
Medical expenses (surgery, emergency room)
Dental expenses
Car breaking down and requiring repairs
Home repairs (roofing, plumbing, electrical)
Family emergency
Planning and Preparing
It's difficult to budget for something that we consider "unexpected." There are, however, ways in which you can better prepare yourself for such an expense. The most obvious choice is saving up money so you have a reserve. This can prove challenging, however, especially when an emergency situation does come up and wipes away all your savings. That's why it's crucial that you save up money over time, consistently working toward that goal and building a sustainable emergency fund.
Exploring Options
What are your other options?
You can always ask friends and family. That's something many have done and continue doing, because friends and family are people that they can trust. If your situation will put others in a bind, however, you may be against this idea.
You can make use of a credit card, which is something you are undoubtedly familiar with. You can even consider an online personal loan, which works in much of the same way but can be more flexible, depending on your individual situation.
The benefit of an online personal loan is that they offer flexibility. They are no-collateral loans within the range of $15,000. This means you are putting up any property or assets as a way of getting your loan. It's also great because you can apply within minutes online and have your cash in a short amount of time. The funds can be used for anything, so regardless of your emergency, you're covered!
 Start Your Application
It's incredibly easy applying for a personal loan online. OnlinePersonalLoans.com offers a quick application that connects you with a lender. You can start the application immediately, without any hesitation. The entire application can be handled electronically from your home, which is an added convenience.
Speak with a Lender
You can also be connected with a lender directly over the phone, if you prefer that one on one interaction. It's a great option for consumers who want to work directly with a lender rather than via an application form.
Please use personal loans responsibly. These loans shouldn't be used for paying regular bills.
Material Disclosure: This content is for informational purposes only. OnlinePersonalLoans.com does not represent or endorse the accuracy or reliability of any of the information, content or advertisements contained on, distributed through, or linked, downloaded or accessed from any of the services contained on this website, nor the quality of any products, information or other materials displayed, purchased, or obtained by you as a result of reading and using this site. OnlinePersonalLoans.com may temporarily remove or delete what appears to be potentially unlawful content or content otherwise prohibited under this policy. Please consult your legal counsel before relying or acting on any information provided on this or any third party website. OnlinePersonalLoans.com is a marketing lead generator and DOES NOT take loan applications, originate, service, make loans or credit decisions in connection with loans, nor does OnlinePersonalLoans.com issue commitments or lock-in agreements. You should ask your lender if you have any questions or concerns about your loan or loan options.