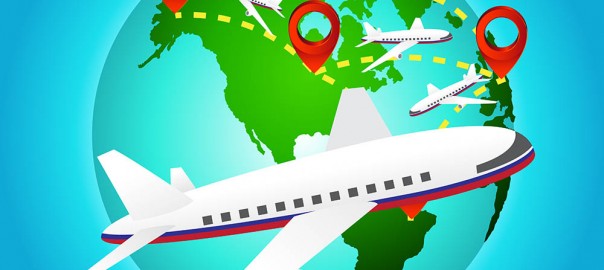 Financing Your Vacation
We are all in need of a vacation. It's unlikely you will come across someone who will pass on an opportunity for a vacation.
The numbers suggest, however, that people don't take enough vacations. The World Tourism Organization has observed that the average number of paid vacation days per year vary significantly among countries. The United States, for instance, has an average of 13 days, whereas a list of other countries are far beyond that number.
In Japan and Korea, for instance, an employee has an average of 25 days of paid vacation ever year. In Germany and France, that number jumps to the range of 35 and 37 days, respectively. It's the Italians that have figured it out, however, with an average of 42 days of paid vacation per year! That's more than three times the average United States employee.
The simple fact is that while paid vacations days are an amazing privilege, some people often make a decision not to take vacations because of financial constraints. What holds people back is not the opportunity for a vacation, but the financial responsibilities that come with one.
This is a case of where an online personal loan may provide assistance. In essence, an online personal loan provides you with additional financing. This means you can spend funds in a variety of ways, including taking that much deserved vacation. The benefit is that you aren't spending money that you have saved, you are simply using an online personal loan as a way of covering the costs.
The fact that you can register for personal loans online means that you can apply online. It's a simple process that takes minutes. So, quit thinking about that vacation and live your dream!
Please use personal loans responsibly. These loans shouldn't be used for paying regular bills.
Citations:
Infoplease: http://www.infoplease.com/ipa/A0922052.html
Material Disclosure: This content is for informational purposes only. OnlinePersonalLoans.com does not represent or endorse the accuracy or reliability of any of the information, content or advertisements contained on, distributed through, or linked, downloaded or accessed from any of the services contained on this website, nor the quality of any products, information or other materials displayed, purchased, or obtained by you as a result of reading and using this site. OnlinePersonalLoans.com may temporarily remove or delete what appears to be potentially unlawful content or content otherwise prohibited under this policy. Please consult your legal counsel before relying or acting on any information provided on this or any third party website. OnlinePersonalLoans.com is a marketing lead generator and DOES NOT take loan applications, originate, service, make loans or credit decisions in connection with loans, nor does OnlinePersonalLoans.com issue commitments or lock-in agreements. You should ask your lender if you have any questions or concerns about your loan or loan options.
[yasr_visitor_votes size="large"]