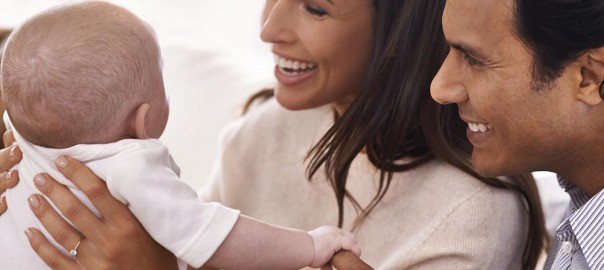 Financing an Adoption
There is nothing more admirable than adopting a child. The fact that you are providing a home for a child is something so few people can say they have done.
In 2012, only 7,000 children were adopted by families in the United States, even though 101,666 children in foster care were eligible for adoption. It's a staggering figure, but those interested in adoption may also be interested in the costs associated with the process.
The costs of an adoption will vary. There are universal expenses associated with adoption costs, as well as adoption-specific expenses. These costs include ones associated with public agencies, domestic private agencies and intercountry programs.
The benefits of registering for an online personal loan is that you can use them for a variety of reasons, such as paying for baby and adoption costs. There is a lot of flexibility on how an online personal loan can be used.
The breakdown of costs associated with an adoption ranges depending on which avenue you pursue — a public agency adoption can cost as much as $2,500, a private adoption can cost as much as $40,000 and an intercountry adoption can cost as much as $30,000.
In this sense, you may have been thinking about financing your adoption with an online personal loan. They are no-collateral loans, which means you are not putting up property or assets as a way of obtaining the loan, and you can register for as much as $35,000. They are a suitable solution for financing an adoption.
In fact, paying for baby and adoption costs is just one of the many things that an online personal loan can help with. They can also assist with medical and dental expenses or for that much-needed vacation with your family.
Please use personal loans responsibly. These loans shouldn't be used for paying regular bills.
Citations:
United States Department of Health and Human Services: http://www.acf.hhs.gov/sites/default/files/cb/afcarsreport20.pdf
Child Welfare: https://www.childwelfare.gov/pubPDFs/s_costs.pdf#page=3&view=Universal Expenses
Material Disclosure: This content is for informational purposes only. OnlinePersonalLoans.com does not represent or endorse the accuracy or reliability of any of the information, content or advertisements contained on, distributed through, or linked, downloaded or accessed from any of the services contained on this website, nor the quality of any products, information or other materials displayed, purchased, or obtained by you as a result of reading and using this site. OnlinePersonalLoans.com may temporarily remove or delete what appears to be potentially unlawful content or content otherwise prohibited under this policy. Please consult your legal counsel before relying or acting on any information provided on this or any third party website. OnlinePersonalLoans.com is a marketing lead generator and DOES NOT take loan applications, originate, service, make loans or credit decisions in connection with loans, nor does OnlinePersonalLoans.com issue commitments or lock-in agreements. You should ask your lender if you have any questions or concerns about your loan or loan options.
[yasr_visitor_votes size="large"]