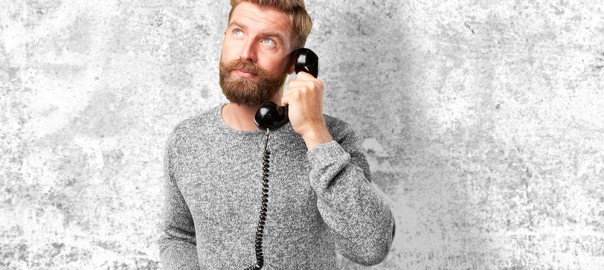 Consumers Prefer Phones over Online
The digital age has made our lives so much easier.
In the past, if you were interested in getting a personal loan, you would visit a physical location, such as a bank. You could potentially end up spending a lot of time filling out their documents, then waiting for days or weeks until you received an answer from them.
We can now apply for personal loans online. You can do so from the comfort of your own home using your desktop or smartphone. The process of filling out a form online takes minutes. You can even find out in a short amount of time if you have been connected with a lender. This convenience-first approach has helped many consumers. The fact is there is an even better option.
The smartphone in your hands can be used for its intended purpose, making a call! You can connect with a lender directly over the phone. This is preferred by many consumers who may not want to give out their personal information online. There are many who are still hesitant to fill out forms, so this added option provides them with extra security.
OnlinePersonalLoans.com, for instance, connect consumers with lenders after they have filled out the short form online. It's a quick way and helps bring you one step closer to the cash you need. You have the option, however, of connecting with a lender directly and speaking with them over the phone. In the search options on OnlinePersonalLoans.com, you can chose the option of speaking with a lender rather than starting your application.
Using a Personal Loan
The benefit of getting a personal loan is that the funds can be used in a variety of ways. You can use your financing on anything from making improvements on your home, paying for medical or dental expenses, or even consolidating your debt.
OnlinePersonalLoans.com offers no-collateral personal loans within the range of $15,000. This means you aren't putting up any property or assets while obtaining your loan. The fact that you can be connected with a lender over the phone directly just makes the entire process so much easier.
The world of smartphones and apps has undoubtedly made our lives easier. The great news is that it's made something like getting a loan, which could be viewed as a very complicated matter, as simple as possible.
Please use personal loans responsibly. These loans shouldn't be used for paying regular bills.
Material Disclosure: This content is for informational purposes only. OnlinePersonalLoans.com does not represent or endorse the accuracy or reliability of any of the information, content or advertisements contained on, distributed through, or linked, downloaded or accessed from any of the services contained on this website, nor the quality of any products, information or other materials displayed, purchased, or obtained by you as a result of reading and using this site. OnlinePersonalLoans.com may temporarily remove or delete what appears to be potentially unlawful content or content otherwise prohibited under this policy. Please consult your legal counsel before relying or acting on any information provided on this or any third party website. OnlinePersonalLoans.com is a marketing lead generator and DOES NOT take loan applications, originate, service, make loans or credit decisions in connection with loans, nor does OnlinePersonalLoans.com issue commitments or lock-in agreements. You should ask your lender if you have any questions or concerns about your loan or loan options.