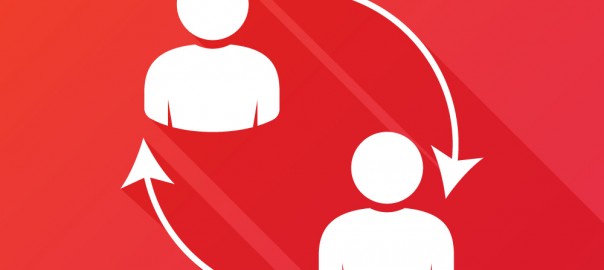 Connecting Consumers Directly  
We all have wants and needs. There is never a shortage on that end of things.
There will always be something that we have our eyes on — whether it's a large purchase that has long evaded you or bills that you have been thinking of paying down. In fact, it's only natural that we develop these desires. The unfortunate thing is that all of these desires in our lives come with financial costs.
If you have found yourself in a similar situation, with a need for additional financing, you may have been scratching your head about how you can realize your dreams. In your research, you may have come across personal loans. If you are unfamiliar with the process, you shouldn't worry, considering personal loans (as with everything else in life) have shifted online.
In the past, those interested in personal loans would visit a physical store. That's a lot of time and effort for someone who is in need of money as soon as possible. The process of registering would often drag on as well, sometimes taking days and even weeks, until you would receive your money.
In the case of online personal loans, you are now essentially registering and applying for a loan from your computer. This shows us how convenience has become a major part of the equation, which is expected with all of the advancements being made in the digital age.
In an ideal world, we want to have as quick of a process as possible. That's understandable, considering the fact that if you are looking for a personal loan, you likely need financing sooner rather than later. So, a quicker process that's easy and simple? Who wouldn't want that, especially if you are in need of money?
That's where OnlinePersonalLoans.com comes in. OnlinePersonalLoans.com is not a lender and does not make credit decisions.  OnlinePersonalLoans is a loan connecting service that connects consumers with lenders. The best part about OnlinePersonalLoans.com is that you have search options available as a consumer. In addition to the fact that it's easy and simple, you can also find the option that best works for you.
Start the Application
If you are ready and want to start an application, it's a click away. The registration process takes minutes and it's incredibly easy. In addition, our user friendly website makes the process as intuitive as possible.
Speak with a Lender
There are many consumers who don't want to jump into an application. They may want to connect with a lender directly, especially if they have any questions or if they want to expedite the process. That's one of the options you have with OnlinePersonalLoans.com. We can connect you with a lender who can help you.
Shop the Lenders
If you are more interested in comparing lenders and getting an idea of your options, you may be interested in comparison shopping our lenders. This means you can find a lender that works best for you, based on your needs and interests.
There are many benefits that come with online personal loans. The main benefit with OnlinePersonalLoans.com is that the process is quick and easy. There is a simple form with basic instructions, such as selecting the purpose of your loan and the amount of your loan. This can all be done from the comfort of your own home or from your phone. In fact, there aren't many things in life that are that easy!
Please use personal loans responsibly. These loans shouldn't be used for paying regular bills.
Material Disclosure: This content is for informational purposes only. OnlinePersonalLoans.com does not represent or endorse the accuracy or reliability of any of the information, content or advertisements contained on, distributed through, or linked, downloaded or accessed from any of the services contained on this website, nor the quality of any products, information or other materials displayed, purchased, or obtained by you as a result of reading and using this site. OnlinePersonalLoans.com may temporarily remove or delete what appears to be potentially unlawful content or content otherwise prohibited under this policy. Please consult your legal counsel before relying or acting on any information provided on this or any third party website. OnlinePersonalLoans.com is a marketing lead generator and DOES NOT take loan applications, originate, service, make loans or credit decisions in connection with loans, nor does OnlinePersonalLoans.com issue commitments or lock-in agreements. You should ask your lender if you have any questions or concerns about your loan or loan options.
[yasr_visitor_votes size="large"]