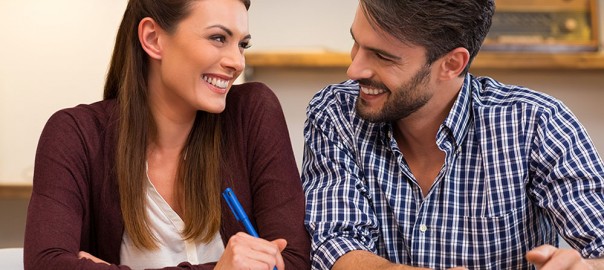 Breaking Down Budgets
If you've never made a budget for your finances, you probably don't quite know where your money is going. It's important to know where you're spending money, where you're saving money, and how you can be more financially responsible.
The Simple Dollar breaks down a budget based on an average American's annual salary. In other words, if an average person earns $63,784, where is their money going? This will help you understand where your money is going.
Housing
The majority of the money you earn will undoubtedly go into your housing. The fact is rent is the most expensive item on your list. The average person with an average salary will spend $17,148 on housing. If you live in a popular city, such as Los Angeles or San Francisco, you can expect to be spending a lot more of your money on housing.
Transportation
The average person will spend $9,004 on transportation. This is another sizeable part of your budget. In fact, when you take into account the cost of repairs and unexpected damages that may come your way, you can bet that this number will rise.
Entertainment
We love our entertainment! We love our entertainment so much that we spend approximately $2,482 on entertainment costs, whether that includes going out to the movies or catching a show. Well, I guess we can't just sit around home all day, can we?
Food
There is one thing we all love more than anything else? Food. We spend $6,602 on food, which includes both dining in restaurants as well as preparing food in our homes. Who knew so much of our money was going to the food we eat?
OnlinePersonalLoans.com
There will never be a shortage of expenses. In fact, things may come up which will set you back in life, such as unexpected expenses. The majority of people are already on a tight budget, so what do you do when you need some extra cash?
There are a number of options you can look into. If you haven't considered personal loans, you may want to. OnlinePersonalLoans.com offers no-collateral personal loans within the range of $15,000.
OnlinePersonalLoans.com connect you with a lender after you fill out a form. The process of connecting with a lender is incredibly simple. You can even apply from the comfort of your own home. In fact, if you don't want to provide your personal information, you even have the option of speaking with a lender directly over the phone!
Material Disclosure: This content is for informational purposes only. OnlinePersonalLoans.com does not represent or endorse the accuracy or reliability of any of the information, content or advertisements contained on, distributed through, or linked, downloaded or accessed from any of the services contained on this website, nor the quality of any products, information or other materials displayed, purchased, or obtained by you as a result of reading and using this site. OnlinePersonalLoans.com may temporarily remove or delete what appears to be potentially unlawful content or content otherwise prohibited under this policy. Please consult your legal counsel before relying or acting on any information provided on this or any third party website. OnlinePersonalLoans.com is a marketing lead generator and DOES NOT take loan applications, originate, service, make loans or credit decisions in connection with loans, nor does OnlinePersonalLoans.com issue commitments or lock-in agreements. You should ask your lender if you have any questions or concerns about your loan or loan options.